Apple products are generally very expensive in our country, high-end devices It is defined as. However, there are companies that do not find the prices high and serve those who want to push the limit at the expense. One of them is based in Russia. luxury accessories manufacturer Caviar. Before iPhone 12 Pro was introduced in August With a price tag of 168 thousand TL had opened it for pre-order.
Although Caviar is generally known for Apple products, brands such as Samsung devices also privatizes. This time, the company, which comes up with the tree-themed iPad Pro, which it calls the iPad Pro Grand Apple, continues to be astonishing.
iPad Pro Grand Apple is astonishing at its price
Caviar not limited to a single model both screen options also offers. However, while it is remarkable to write 13 inches instead of 12.9 inches, you have to pay $ 185,690 when you choose the highest storage space, 1 TB. When we convert to Turkish lira almost 1.4 million TLThere is an amount of '.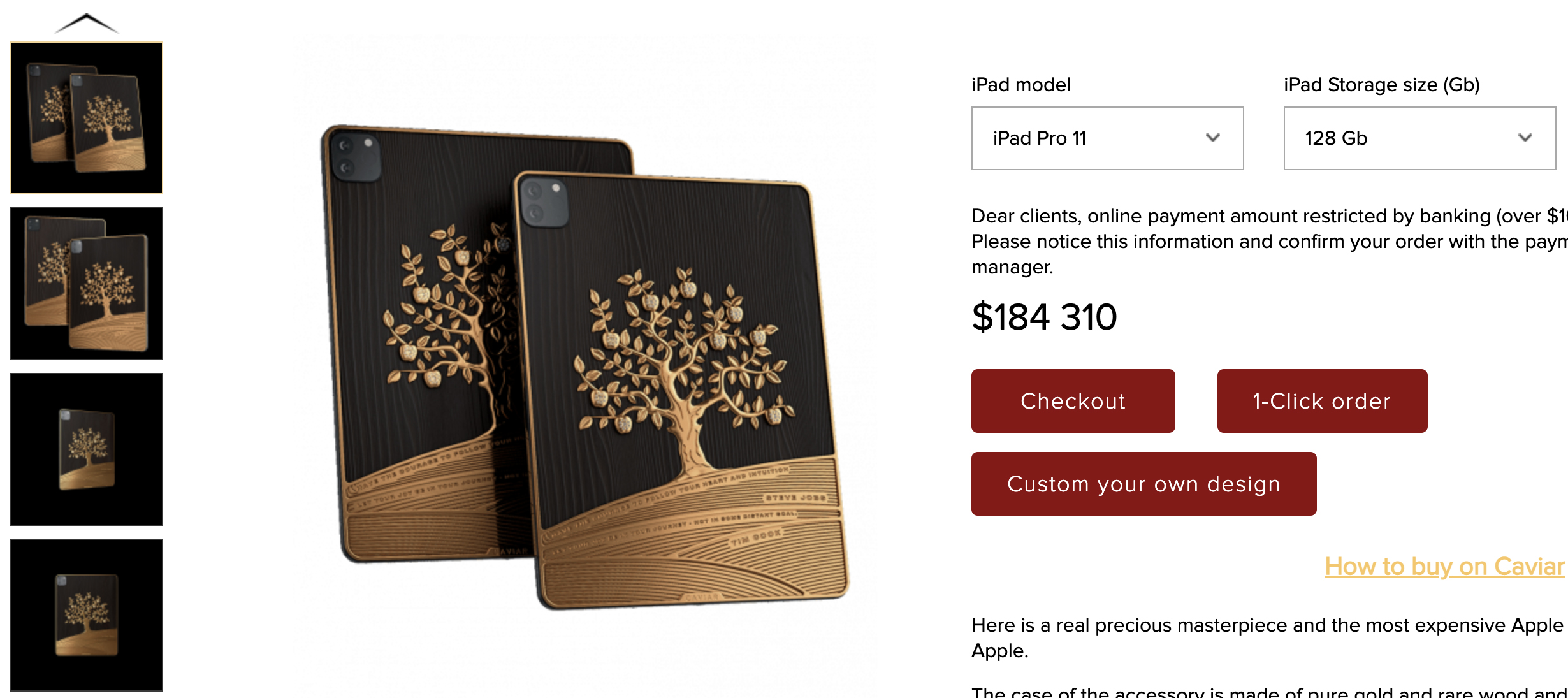 Pure gold and rare wood were used for the case of the device. Apples on this iPad Pro, which uses more than 1 kilogram of gold in total, are covered with 81 natural diamonds. In addition, the words of Steve Jobs and Tim Cook were included in the lower part.
When you order, a special consultant is assigned to you, and when the device is ready, it is shipped free of charge to all over the world. You are allowed to order over the Internet, but warnings have been added to the site that you cannot pay more than $ 100,000 at a time.