Clubhouse The trend of having voice chats in chat rooms has triggered other social media applications as well. Twitter Spaces starting on the iOS platform with chat rooms feature now also being tested for Android.
Twitter Spaces trials on Android have begun
For some users who have currently registered the beta version of the application Twitter Spaces It turned out that the update was coming. Not available to all users with beta apps Spaces featurealbeit slowly Android seems to be being tried for.
Clubhouse application if iOS Although it has a lot of demand on the side, Android has not made its application ready for some reason. As you know Twitter Spaces feature It took action in our country just two days ago.
It is not possible to participate in the Twitter beta program at the moment. However, if you have been involved in this program before, Spaces feature You can check whether it is.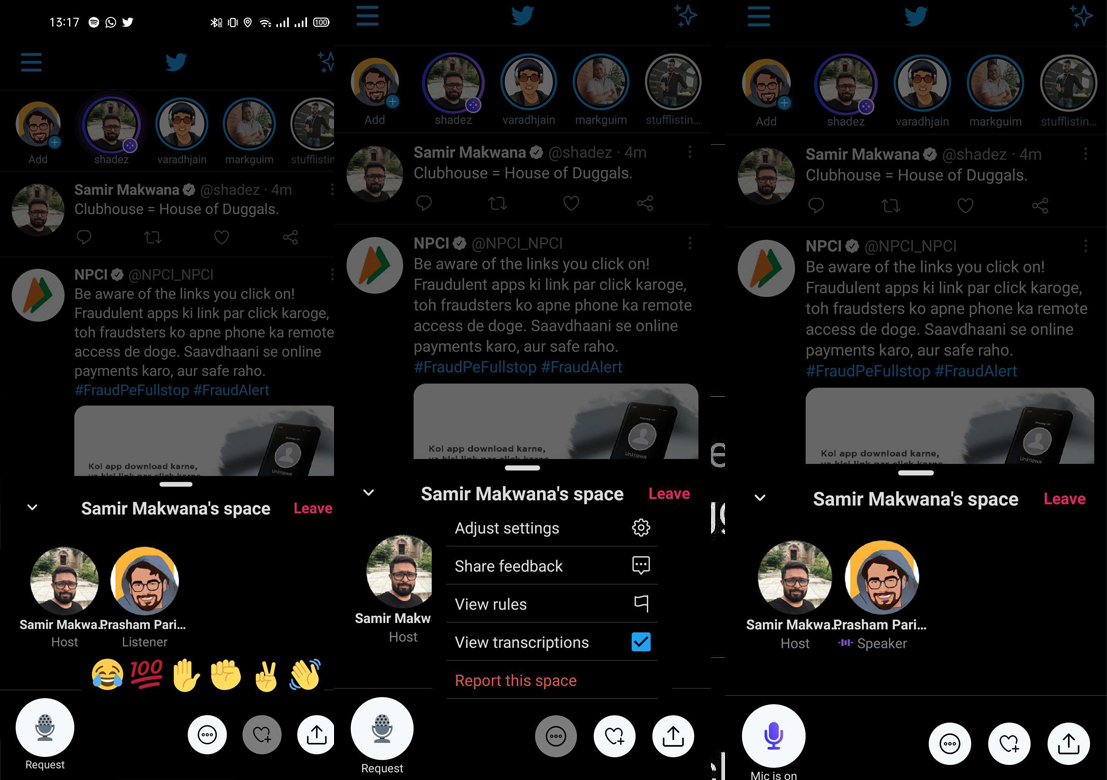 Android Police According to the information provided by the Android issued for Spaces feature, iOS It has some restrictions according to its version. Currently using this feature Android users cannot open their own chat rooms. You can only join public chat rooms.
Clubhouse rival, Spaces featureAllows you to open voice chat rooms on Twitter. You choose who can join the conversation Spaces chat rooms, Android will be opened to a much wider audience.
Clubhouse application, came up with the security vulnerabilities it experienced recently. Just iOS to take place on the platform, Android One of the disadvantages of the application is that there is no development yet. ClubhouseWhile an invitation is required to enter, Spaces chat rooms To be a Twitter member, it is enough.
Clubhouse rival, Spaces feature do you think he can be successful? We are waiting your comments.