Technology giant Apple is also very selective in choosing screen faces for interesting commercials.
The new advertising face of the brand came from Turkey. High school student in Trabzon Mustafa Mert Topal, for Apple ad shoots that are accepted after application He will go to the USA.
4-month visit to Apple from Trabzon to the USA
17-year-old high school student Mustafa Mert TopalReceived positive feedback from his ad face application to Apple. Topal, chosen among millions of people, He will go to the USA for the first time on 20 April and participate in the filming.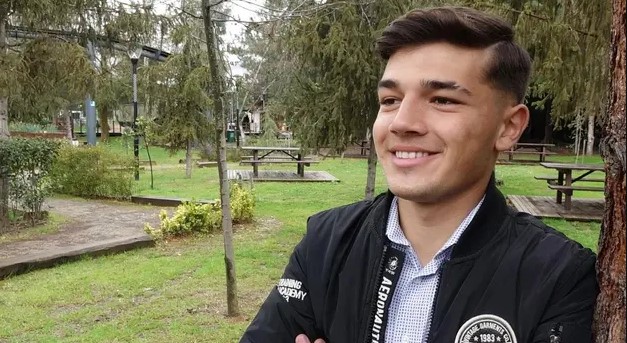 The high school student, who applied in February through Apple's website, also plays football in the Trabzonspor infrastructure. Topal, who will take a break from this career after Apple's invitation, is in California with his mother because he is not young. Apple Park Visitor Center'He will go to the commercial shootings in.
Stating that he dreamed of becoming a model, Mustafa Mert Topal said, "We were always talking about our dreams of becoming a model and an actress among my friends. They were always telling me to apply to some places. One day, after such a chat, I saw that Apple opened such an advertisement. "Why not?" I said to myself. And I made an application. Then they returned to me in a positive way. I'm shocked. Correspondence started. There was correspondence in English, I was responding to correspondence with translation. Later, I had a few interviews on the internet. They said I was accepted and that I had to come to America. When I reported the situation to my family, they couldn't believe it. Then when I showed them the correspondence, they were very surprised. This is an opportunity. I will go for a good fee. Our journey begins on April 20. I will stay there for a period of 4 months. I will return to Trabzon after the shootings. "With the wages I earn, we will spend on the education of me and my 3 brothers and invest with my father."