Asus ROG Phone 5 series released today with three smart models. Interesting from each other gaming phones It attracted attention with its advanced hardware features.
First to come to the shelves in the Indian market as of today ROG Phone 5 phones they are alike in many aspects. Game-oriented phones, whose display features, camera setup, battery system and design are exactly the same, of course, have some differences. However, these separations are only RAM capacity and internal storage covers.
Asus ROG Phone 5 specifications
With 6.7 inch Full HD + AMOLED display from ROG Phone 5, With 144Hz refresh rate surprised mobile players. HDR10+ on the device with support 2.5D Corning Glass loser while providing glass protection; The stylish design of the series has become the center of attention.
Qualcomm's processor Snapdragon 888 Asus ROG Phone 5, which raises its power to the upper bar with its 6.000 mAh large battery capacity offers. On the device that will provide a smooth mobile gaming experience for long hours 65W fast charging system is supported. Excitingly equipped device Android 11 working with the operating system.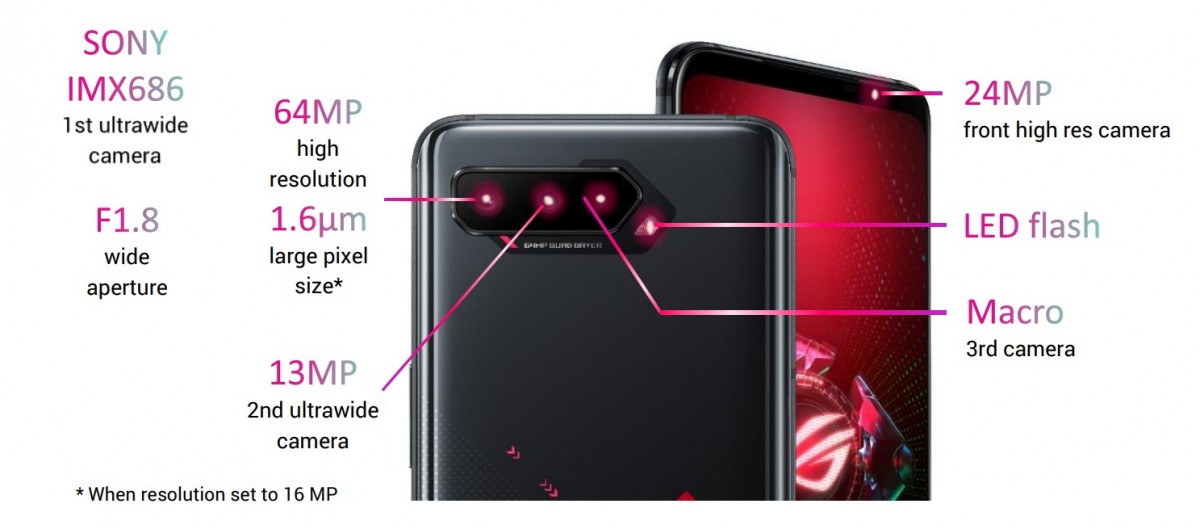 As for the camera, it is possible to say that the series is ideal for a game phone. Device 64-megapixel Sony IMX686 primary camera owner. 13 megapixel ultra wide angle and 5 megapixel macro lenses it supports this module. If it's on the front of the phone 24-megapixel selfie camera exist.
World's first 18GB RAM phone
Standard device of the series 8GB, 12GB or 16GB RAM options while presenting; Single 16GB RAM option in Pro version offered. Ultimate modelindeyse this ratio 18GB'a coming out. In this way, the phone manages to stand out from its competitors as the world's first model with 18GB of RAM.
If at the memory point Two internal storage options of 128GB or 256GB in the standard version exist. In pro version this ratio 512GB'a while rising; Ultimate model has 512GB of storage. They're giving permission.
Asus ROG Phone 5 price
Between 5G connectivity supported devices standard version of the series The ROG Phone 5 is divided into three variants:
– 8 GB + 128 GB: 799 Euro (about 7 thousand 200 TL + taxes)
– 12 GB + 256 GB: 899 Euro (about 8 thousand 100 TL + taxes)
– 16 GB + 256 GB: 999 Euro (about 9 thousand TL + taxes)
One of the other two models, Asus ROG Phone 5 Pro device 1.199 Euro (about 10 thousand TL + taxes) sold for. Rog Phone 5 Ultimate device From 1.299 Euro (approximately 11 thousand 700 TL + taxes) appears before the buyer.
For now, it is not known whether these phones will be available for sale in our country. What about your approach to this device, assuming it is sold? Don't forget to share your ideas with us!