Audi, 2018introduced the e-tron, the first fully electric SUV. Now, almost three years later, the original EVis the next version of, with an additional "back"With Sportback design Audi Q4 e-tron It was introduced as.
The latest electric Audi debuted as a concept car. But the car was in June 41.900 EuroIt will come to Europe with its starting price. If at the end of this year From $ 45,000 It will be launched in America with starting prices.
Electric Audi continues to evolve
Actors with famous athletes Olivia Wilde and Regé-Jean Page It introduced the new EVs at a virtual event from Germany on Wednesday. According to the introduction, the compact SUV will come in many configurations.
The newest members of the series Q4 and Sportback versions 77 kWh capacity battery and two electric motors. Also Q4 on a single charge 480 kilometers will be able to reach the range above.
Sportback ise To 495 kilometers will be the Audi Q4 e-tron version with a longer range. New vehicles, considered the fastest Q4s, are just over six seconds.if rede 100 kilometers / hour can reach speed.
All versions of the new car, 10 minutes charge 125 kilometers will be able to get range distance. Also across Europe, Audi EV owners 210.000 will have access to the public charging station.
In addition, the Audi Q4 e-tron Sportback Note that the version has a more sloping rear and a more sporty design.
As it is known, Q4 models are 13 inches shorter and smaller. However, large versions of the original e-tron still pil and electric motors offers more space inside.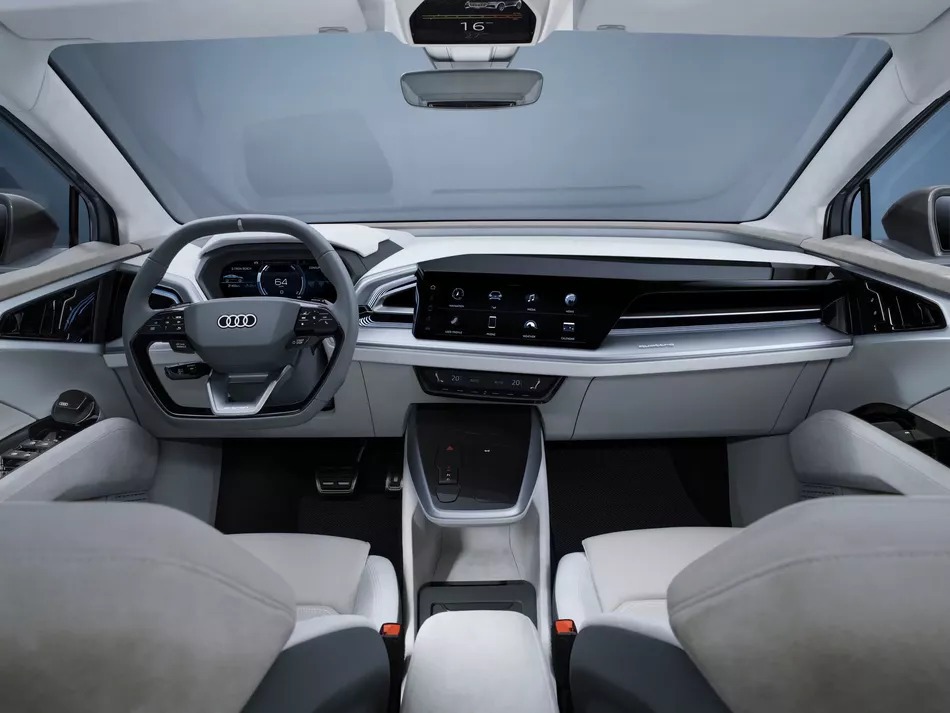 In the car, "Hey AudiThere is also a virtual voice assistant that responds to ". There is also an augmented reality screenshot that folds the directions and visual cues in front of the driver onto the windshield.
The new Audi Q4 e-tron models are considered as part of Audi's goal of producing 20 EV models by 2025.