Microsoft'a His acquisition of Bethesda It was finally completed and official documents were signed. Joined to Xbox Bethesda, after this Under the umbrella of Microsoft will produce games. The future of this change Bethesda games Although it is not known how it will reflect, Xbox users are happy for now. Because Bethesda games, Xbox Game Pass Thanks to the users will meet.
Of course, Microsoft's acquisition of a company like Bethesda that can stand on its own feet, experts on monopolization worries.
Xbox Game Pass library meets Bethesda games
Game Pass Continuing to increase the number of games in its library, Xbox, With 20 new games confronts users. Among these games Doom, The Elder Scrolls and Fallout There are also cult series such as. The newly added Bethesda games will be brought together with users on PC, console and mobile platforms.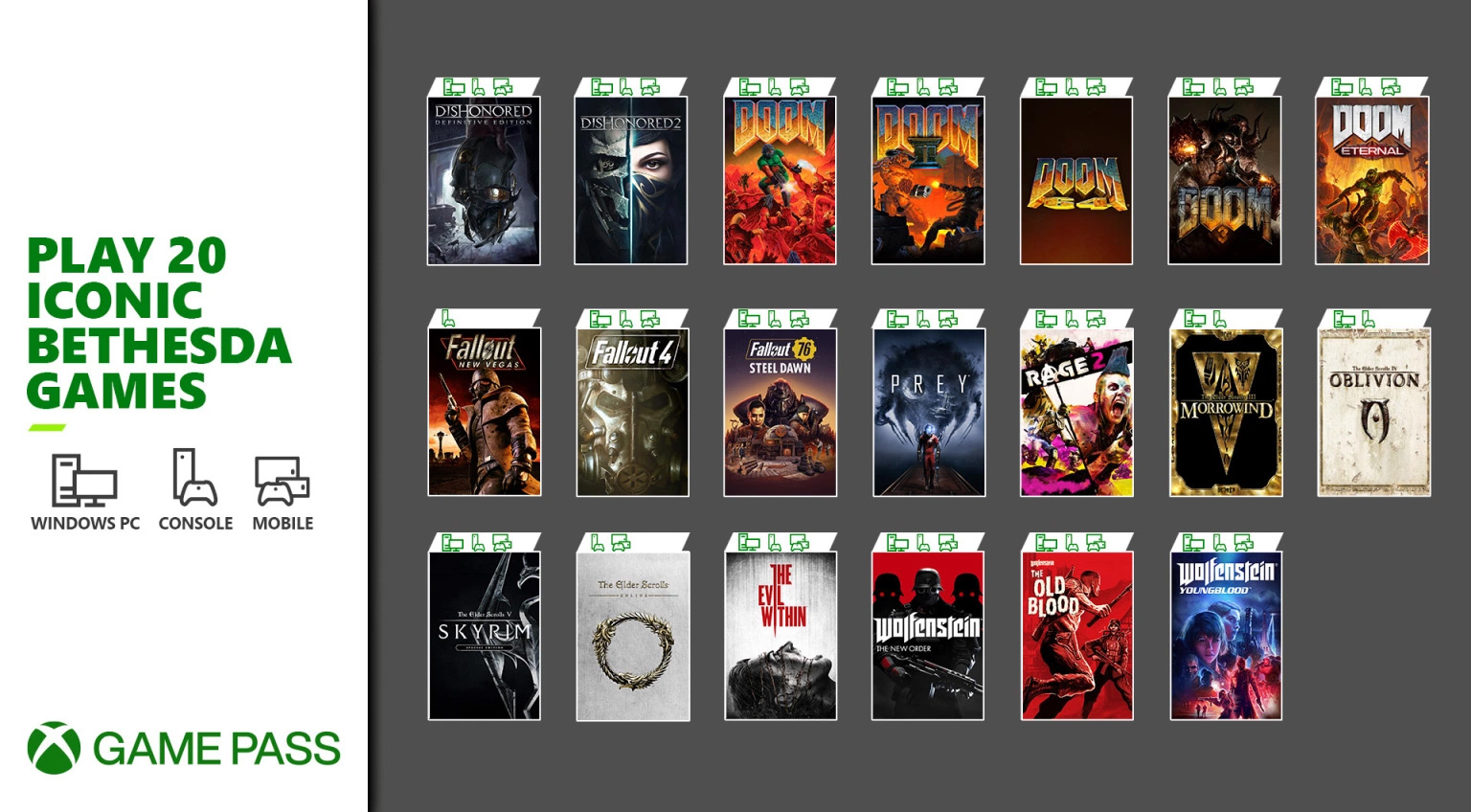 Xbox Game Pass ile gelen Bethesda games It is not limited to these. Under the roof of the company with Microsoft's acquisition of Bethesda rights of game companies has also passed to Microsoft. Among these games The Evil Within and Prey There are also big productions such as.
If we consider the prices of Xbox Game Pass in our country, this news Turkish users will be more happy. Many users who want to play games at an affordable price, GeForce NowHe was waiting for. However, the pricing is not liked by many players, it is a bit disappointed led. Affordable last options available to players too Xbox Game Pass and EA Access happened.