Epic Games, 49 TLmade the game free. Epic Games, trying to get ahead in its race with Steam, continues to distribute free games in its store. Epic Games, which previously gave two games for 419 TL, is pleasing to the strategy game lovers with this week's free game.
Epic Games made Wargame: Red Dragon free this week
Wargame: Red Dragon is a real time strategy game. There are military vehicles from 17 countries in the game and you can use them all. A game that real-time strategy lovers will love. Wargame: Red Dragon, Has 78 points on Metacritic.
About the game: 1991: The two blocks enter a collision involving other nations in Asia, a new war front: Japan, China, North Korea, South Korea, Australia and New Zealand. Participating 17 countries manage the military resources of all and Magnificent 1,450 units manufactured with care and faithfulness to the source You will be able to create your combat force by choosing between.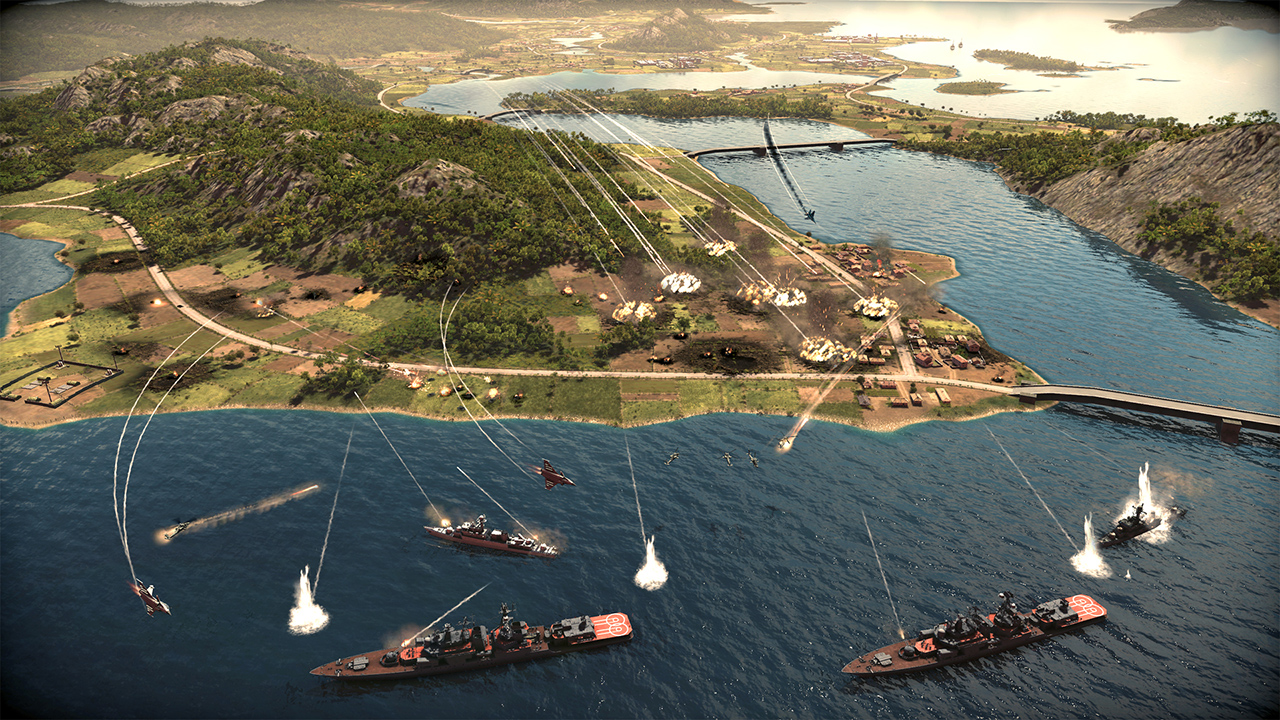 Tanks, planes, helicopters, new warships and lead amphibious units in intense battles with unmatched tactical depth. Master a wide variety of ultra-realistic battlefields, dominate new sea zones, and rewrite history in a fight led by the Eugen Systems development studio and designed in captivating detail.
Wargame: Red Dragon System Requirements
Minimum
Operating System: Windows XP SP3
Processor: AMD / INTEL Dual Core 2.5 GHZ
Memory: 2 GB RAM
Graphics: ATI Radeon X1800 GTO / NVIDIA GeForce 7600 GT
Storage: 20 GB
Suggested
Operating System: Windows 7
Processor: AMD / INTEL Dual Core 3 GHz
Memory: 4 GB RAM
Video Card: ATI Radeon X1800 GTO / NVIDIA GeForce 7600 GT and above video card
Storage: 20 GB