Announced on March 16 Intel Rocket Lake-S processors, went on sale as of yesterday. LGA 1200 socket the last member of the processors, From 14 nm production passing. Rocket Lake-S family, Intel's latest desktop processors with 14 nm production, power consumption came up with. Especially flagship Intel Core i9-11900Kattracted attention with its excessive power consumption.
The Intel Alder Lake series is expected to be announced in September.
Intel Core i9-11900K is on the agenda with more power consumption and warming
11th generation Rocket Lake-S processors, like their counterparts From 14 nm production passed. However, these processors, a new core architecture comes with. On the other hand, the performance increase promised by Intel based on the new architecture between 13 and 18 percent. However, the American manufacturer has made in the new processors price increase became the focus of criticism with. Many of the criticisms, price performance upon her unbalance.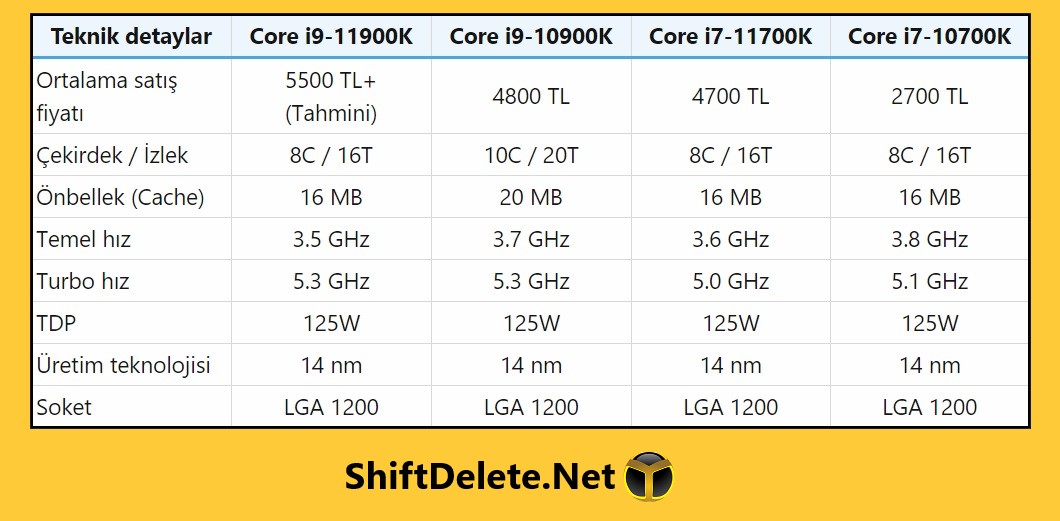 Intel to respond to AMD on 10th generation processors to lower prices and increase in core count had to. However, the blue team is again on 11th generation i9 processors. 8 cores / 16 threads returned to its structure. Moreover, the strongest of the Rocket Lake-S family Core i9-11900KPower consumption has been the focus of criticism.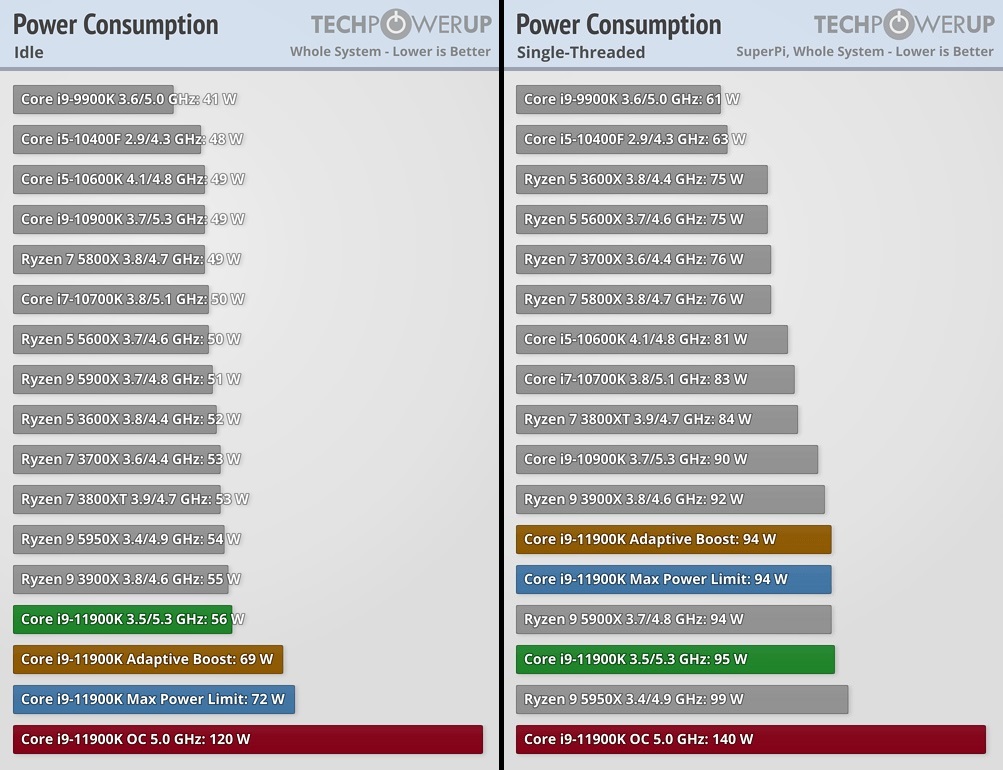 TechPowerUpAccording to the power consumption list published by the i9-11900K, it does not do very well. Overclocked to 5.0 GHz processor idle 120W consumes power. Power consumption as a result of increased load on a single core 140Wreaches.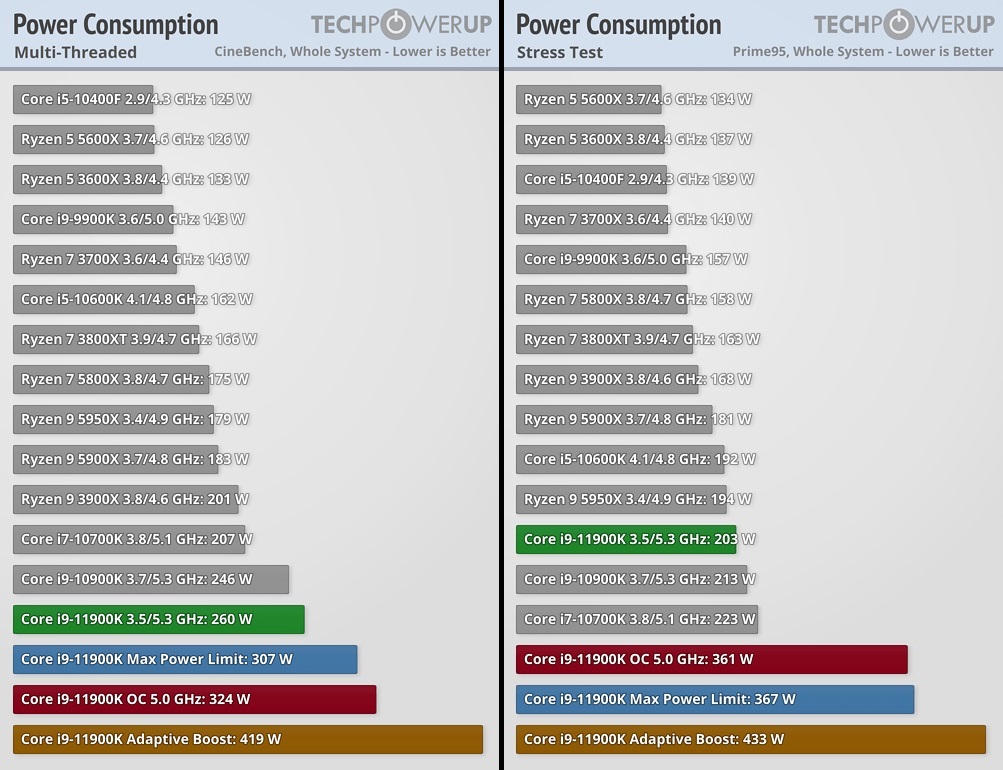 If the processor is power hungry multi core starting on the side. CineBench in multi-core test Adaptive Boost with 419WThe processor that reaches to is from the Ryzen 5900X 236W more consumes power. In the stress test with Prime95, the power consumption of the processor 433WIt goes up to. According to the table, Adaptive Boost There is a significant increase in the processor's power consumption. Adaptive Boost technology, only on 11th generation i9 processors a feature found.
Intel Core i9-11900K due to high power consumption to a good liquid cooler also needs. Intel's flagship processor power consumptionIt works hot, needs a high cost cooler, 8 cores arrive with and price increase He received low marks from critics due to his living.
Editorial opinion: If you have 8th generation and later i5-i7-i9 processor If you have one and want to be promoted to the 11th generation, we recommend that you wait a little longer. Because it will be announced in September 12th generation Intel processorswill host great innovations. If you are using a 10th generation Intel processor, after prices have fallen You may want to consider moving to the 11th generation.