It is not easy to spend time while trying to stay in our homes during the pandemic period. Digital content services should be aware of this that some of them come up with free content campaigns. Sony's free game distribution event Play at Home within the scope of Horizon: Zero Dawn it was free.
Horizon: Zero Dawn is free for PS4 and PS5 for a short time
Free games sometimes do not satisfy the players, sometimes they can lock the screen for hours. It is a very successful game Horizon: Zero Dawn Complete Editionis free for all players. If you haven't played the game before, this may be an opportunity for you.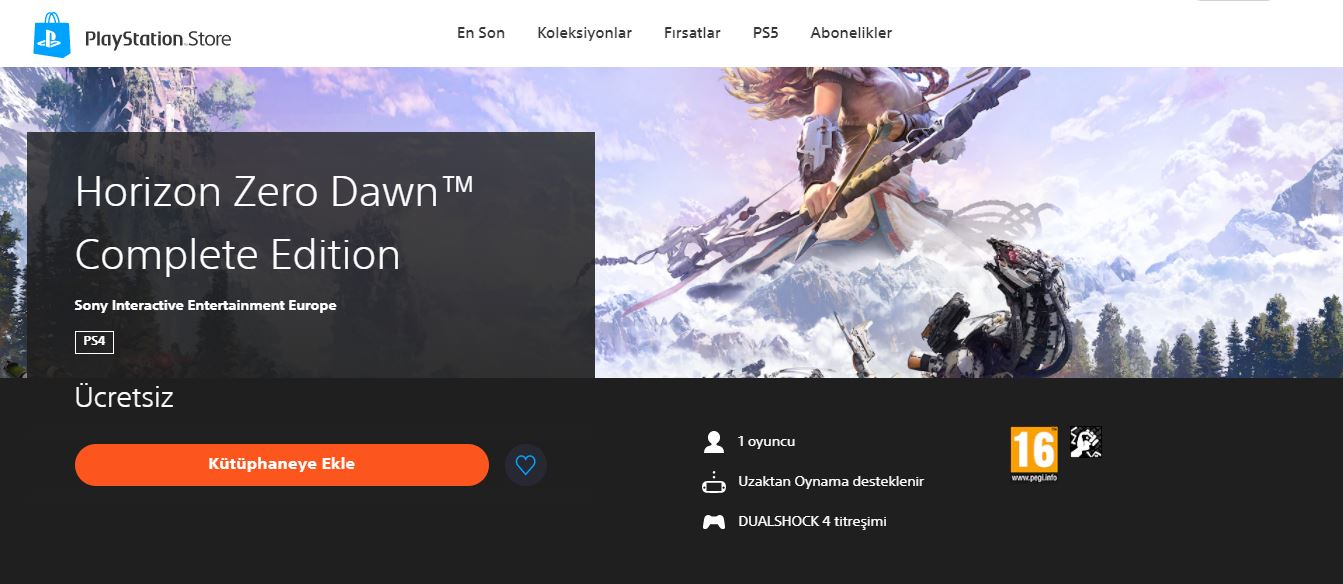 Sale price before free 84TL After adding the existing game to your library forever will stay with you. But there is a detail that should not be forgotten that this campaign for a short time is. To have the game for free Before 15 May 2021 you need to add it to your library.
The plus of the version, which is the Complete Edition, compared to the normal game is that it includes a DLC package. Before the DLC pack named The Frozen West becomes free 69TL'ye was being sold. In other words, by purchasing the game for free, you avoid paying a total of 153 TL.
Until the pandemic is over, different from Sony free games we are also waiting. Until then, enjoy playing Horizon: Zero Dawn. Game here You can add it to the library from the link or find it by searching on PlayStation Store.
What is the subject of Horizon: Zero Dawn?
The game first debuted for PlayStation 4 in 2017. In 2020, it debuted for the PC. The arrival of the game, which Sony is the publisher of, to the PC pleased the players in the period. The game is also for PlayStation 5 backward compatibility Thanks to it can be played.
The story of the game takes place in the 31st century, people live peacefully with machines with artificial intelligence. Technology has now become a part of humanity, people have returned to living in tribes. Peace between machines and people is breaking, and machines by their nature outperform humans in war. Aloy, a boy during this period, finds a special device in a cave where he fell. With the device he finds, he tries to research the past and save humanity.
Did the Play at Home game of this month satisfy you? You can indicate your opinion in the comments.