US Aerospace Agency (NASA), in a Van Lake including photo Tournament Earth He started the photo contest called (World Tournament). In the competition TurkeyThe Van Lake photograph taken from space representing the city was in the finals.
Star in Motion Today is the last day to vote for Lake Van, which competes with its photograph. NASA's voting site collapsed after important names asked for votes for the contest on the last day. How is the NASA Van Lake voting done on the site, where there is no problem right now?
Last hours for NASA Van Lake voting
Van Lake, which eliminated 32 different opponents in the contest consisting of photographs taken by astronauts who have been working at NASA for more than 20 years, competes with Star in Motion in the final. Van Lake, which received 94 percent of the total votes against the Castellanus cloud tower in the semi-final, continues its claim for the final.
The space image of Lake Van, taken by astronaut Kate Rubins on September 12, 2016, caused the website to crash. It was known to be intense, but Turkey's accession to the last day of voting in state officials to ask for votes from social media has increased even more this traffic.
Well for the voting that will end today How is voting for Lake Van?
Step 1: World Tournament website login here.
Step 2: Below Lake Van on the right Vote for this image Check the box.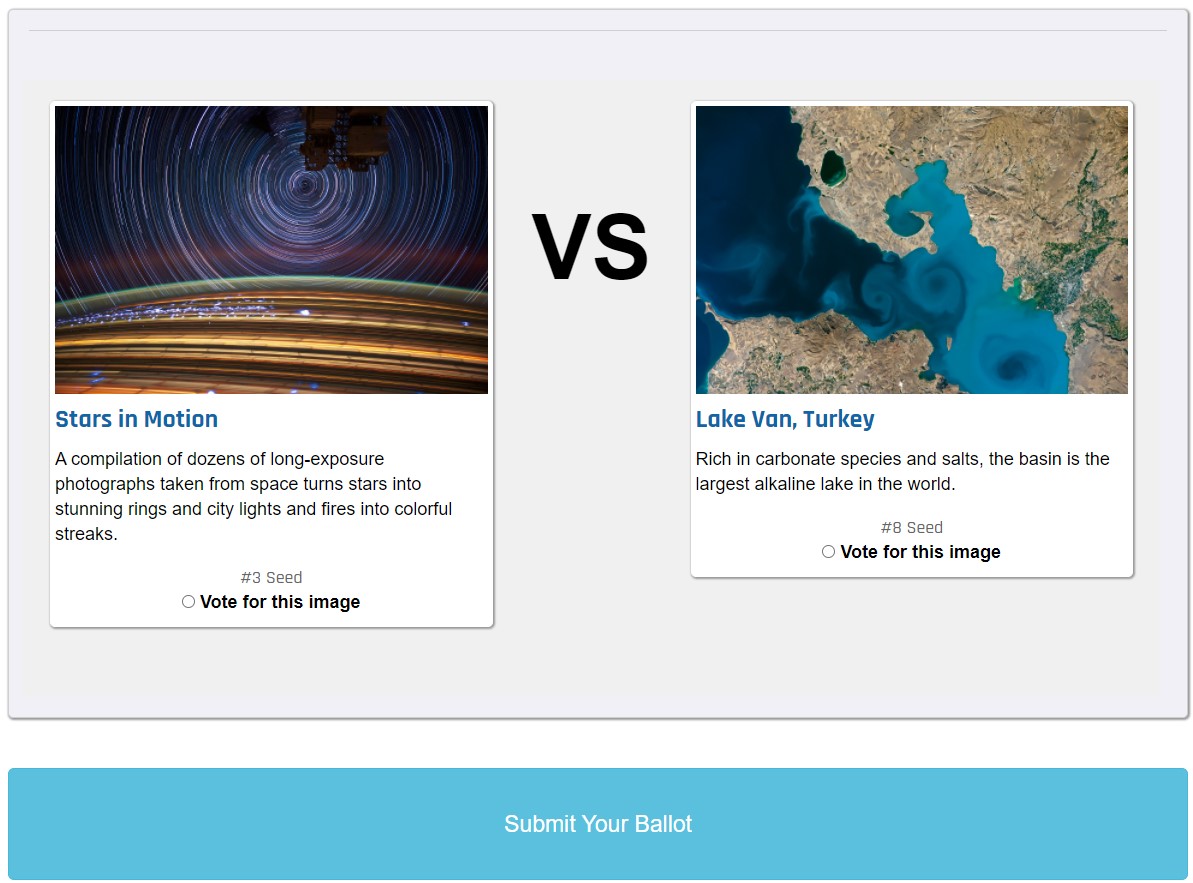 Step 3: Submit your bullet Press the button.
After the last step, if the page fails, if you refresh the page you are on, your game will be processed smoothly and We got your vote! message will be displayed.