Instagram live broadcasts attract great attention, especially in this period where more time is spent at homes due to the epidemic. After dozens of people were able to chat in Clubhouse at the same time, various steps came from other platforms. One of the steps taken indirectly Instagram Live Rooms became feature.
Instagram thanks to this new feature four people can broadcast live at the same time They're giving permission. Until today, broadcasts can only be received by a single guest, meaning that a maximum of two people could speak live at the same time. In addition, a new feature on voice chat will be released in the coming days.
Brings 4 people together with Instagram Live Rooms
Broadcasters with the Live Rooms feature while earning more income (buying rozen, etc.) will be able to reach higher levels in terms of interaction. Because when you receive someone as a guest, a notification is sent to their followers that they are on the air. In other words, while 4 people are talking at the same time, all followers will be able to see the live broadcast.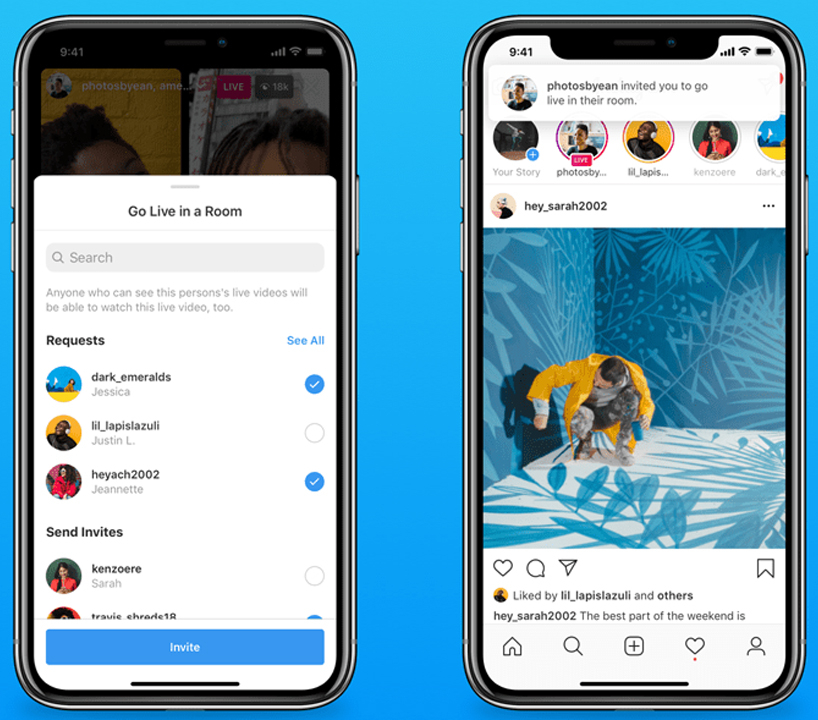 How to start an Instagram Live Room?
– Swipe left after opening the app
– Click on the live camera option and choose a title
– Add your guests by clicking the room icon
Note: As this feature is being rolled out gradually, it may take a few days to reach everyone.
Another feature that Instagram will offer to users is voice-based. Similar to Clubhouse users to chat with a voice. will be allowed. This directly targets Clubhouse, as a similar step was taken with Twitter Spaces recently.