Superiority in the desktop processor market Intel lost to AMDdoes not want to experience the same situation on mobile. The platforms where the blue team is currently the strongest mobile and server markets. For this reason, Intel, in order not to stay behind against its rival To the production of 10 nm SuperFin passed. 11th generation Tiger Lake While many of the processors were leaked, a new processor emerged. Leaked Intel Core i7-11600H specifications how?
Intel plans to release two different i7 processors as it did with 10th generation processors.
Intel Core i7-11600H specifications
Ashes of the Singularity A new laptop that appeared in the test confused people. Made for professionals NVIDIA RTX A5000 computer that comes with a video card, i7-11600H processor comes with. The interesting part here is that this processor has never been leaked in any performance test before.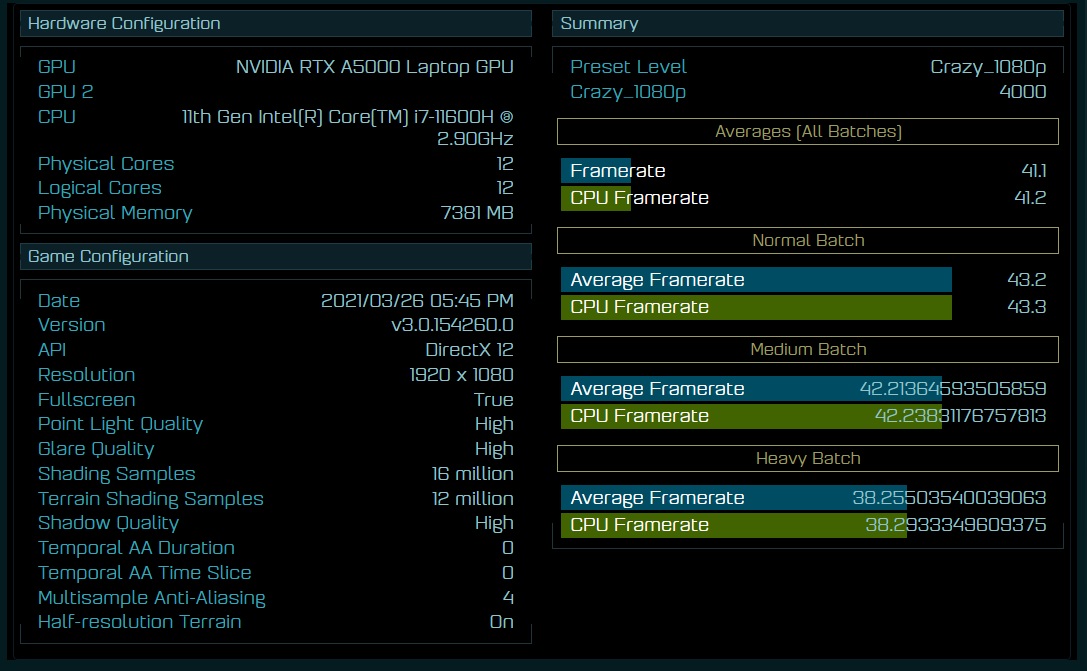 According to the test, the processor 12 cores and 12 threads owner. However, here the software is malfunctioning and the processor Will come with 6 cores we think. Among the leaked Intel Core i7-11600H features is the base clock speed. 2.9 GHz CPU with frequency speed, except Core i9-11980HK (if overclocked) Tiger Lake processor offering the highest base clock speed in position.
Core i7-11600H and Intel in total in H series 6 different processor models owned it. There are also 3 different processor models in the H-35 series. Processors from 10 nm SuperFin production compared to the 10th generation a huge performance boost promises.
Intel's only in the first place one i7 model Although we think that it will offer, the American manufacturer has prepared another model. Initially Rocket Lake-S desktop processors Tiger Lake-H processors expected to be introduced with, in the second quarter of the year will be released. However, according to our estimates, we think we will not wait too long.