Details are becoming clear for iQOO's new device, known for its competitive devices offered to the smartphone market. The company shared a poster of the device on Weibo. With this share iQOO Neo5 pil features it became clear. The device will come with a dual battery and is on the phone 66W 'FlashCharge' technology.
On the other hand, some information about the hardware features of the iQOO Neo5 has also leaked. However, this information is not included in the poster shared by the company.
Battery stands out among iQOO Neo5 features: 66W fast charging support
IQOO, one of the young brands of the phone market, in its new phone double battery will appear before the consumer with. However, the double battery in the device is not promising in terms of capacity. 2.200 mAh capacity two batteries located phone 4.400 mAh will take its place on the shelves with the battery.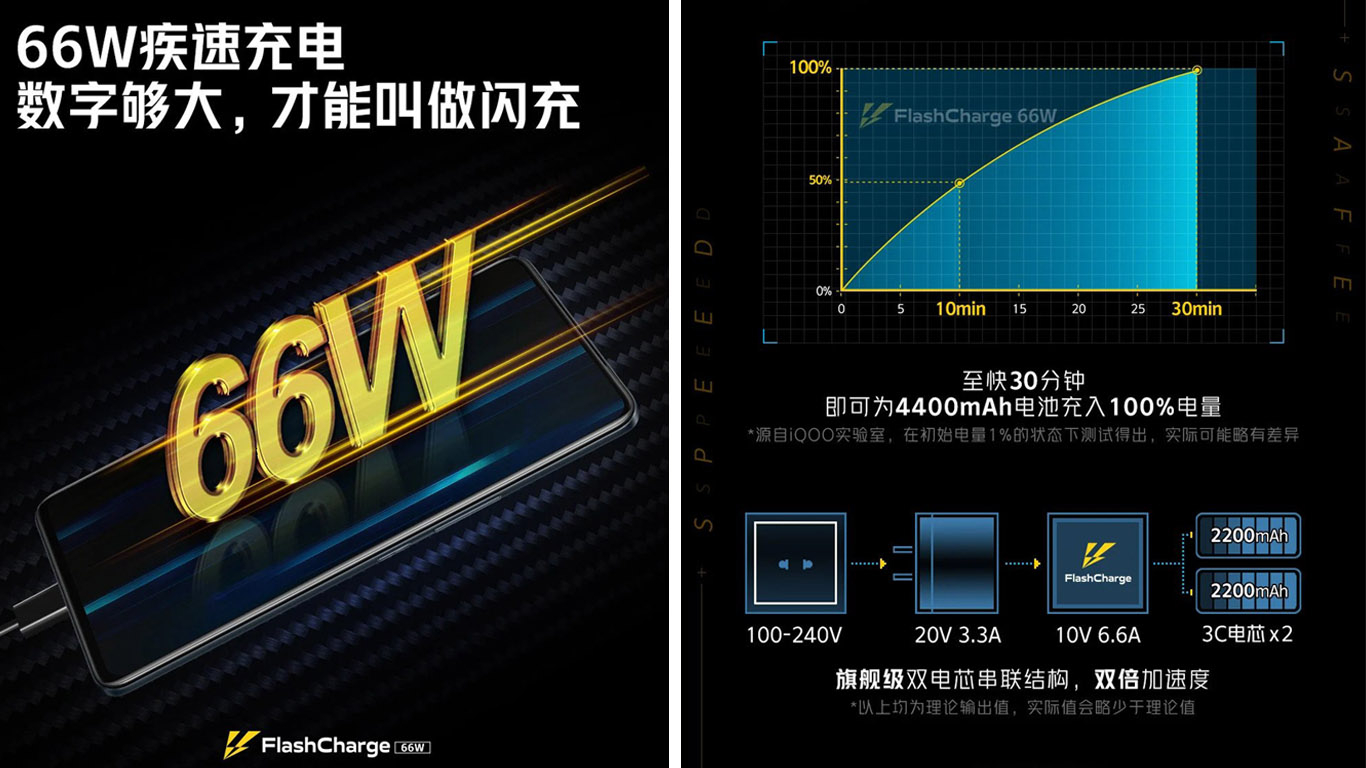 Also included in the poster shared by the company battery technology, more focused on fast charging happened. Telephone, 30 minutes in time 100 percent reaching charge. In 10 minutes this ratio is 50 percent coming to the level. In addition, according to the leaks, the 66W charging adapter will be offered to consumers in the box.
On the other hand, there have been leaks for the iQOO Neo5 features. According to this information, the device Qualcomm Snapdragon 870 It will take power from its processor. For the RAM capacity of the phone 8 GB and 12 GB There will be two options. Also on the storage side 128 GB and 256 GB options are among the leaks that it will have.