Minister of Industry and Technology Mustafa Varankbecame the first name to try a locally produced vaccine. The vaccine developed within Ankara Oncology Hospital with the partnership of TÜBİTAK PHASE-1 to trial period opened. The administration of the first dose of the vaccine was broadcast live.
First dose of domestic vaccine administered
Following the administration of the first dose, Mustafa Varank used the following statements:
"We are in Ankara Oncology Hospital phase-1 clinical research center. Turkey and I've volunteered in phase-1 VLP vaccine with an innovative technology in the world. Normally, these studies started on March 27 with 36 volunteers. We, together with our teacher Hasan Mandal, participated in this study as a plus two. In January 2021 we are collecting our history as a teacher Turkey Kovid-19 platform. All our drug and vaccine studies teacher who can do what he had made Turkey a meeting in Turkey. He said it was some of our professors at the meeting of the ability to produce the vaccine in Turkey. "
Currently, there are 4 candidates for VLP vaccines in the world, according to the WHO list. The VLP vaccine is a type of vaccine that is considered innovative in the world. This vaccine candidate is a vaccine candidate designed taking into account all 4 proteins of the virus. We believe it is a very innovative vaccine candidate.
We believe that the results will be different and more effective than those in the world. PHASE-1 study is very important. I am calling out to our citizens. If it is time for the vaccination, have the vaccinations applied by the Ministry of Health. On the other hand, don't be afraid to be a vaccine volunteer.
We just want to get the benefits of this vaccine to the entire world, not Turkey. We trust our vaccine candidate very much. If we find enough volunteers by the end of the year, we will offer our vaccine.
TÜBİTAK's domestic vaccination studies have been continuing since the beginning of the pandemic. It was recently announced that the studies will move to PHASE-3 and the vaccine will start mass production in September.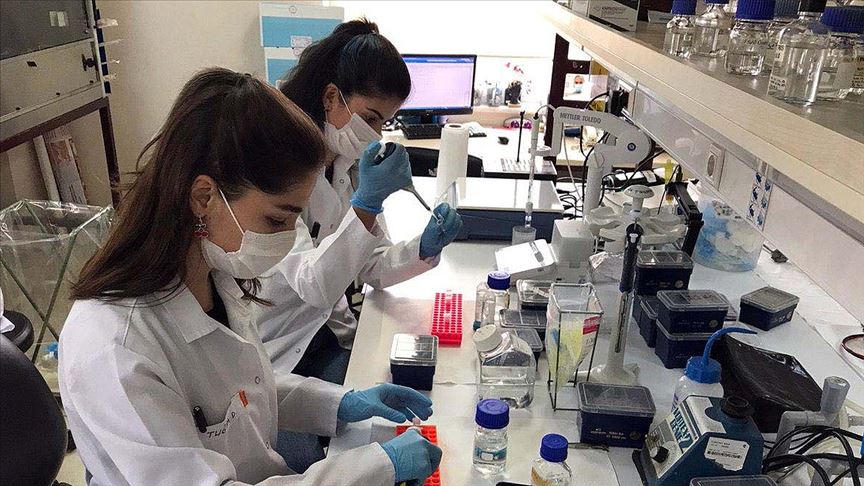 In our country, Sinovac and BioNTech vaccines are currently applied to the group over 60 years old. The citizens to be vaccinated are listed in line with the vaccination plan determined by the Ministry of Health. A large proportion of the population is expected to be vaccinated during the summer months.
It is estimated that the vaccine developed by TÜBİTAK will be applied at the end of the year. The VLP-based vaccine is one of four candidates on the WHO list.
For the domestic vaccine to be widely applied, the PHASE-3 phase must be completed. The vaccine, which is currently at the beginning of the PHASE-3 phase, is currently only applied to volunteers.