Facebook, It is among the most used social media applications with millions of users on the platform. This large number of users and the rapid evolution in technology over time brings with it innovations.
Facebook, especially among the public, confused and online rage users in order to prevent; It introduced the label system, where you can learn more about what a particular post is about, for the whole world, first in America.
It will allow you to distinguish between real and fake accounts with Facebook tag system
Facebook'ta Not every page found is an official account of a famous person. There are also some pages that are used only as a source of humor and entertainment. However, users sometimes fail to understand this point. Seeing this situation, Facebook will be able to guide its users to tag system is transitioning.
Facebook, a specific page 'public servant', 'fan page' or 'satire page'is testing a series of new tags to determine whether This new tag will appear below the page titles in the posts, letting users know in what context and why those particular posts appear on their page.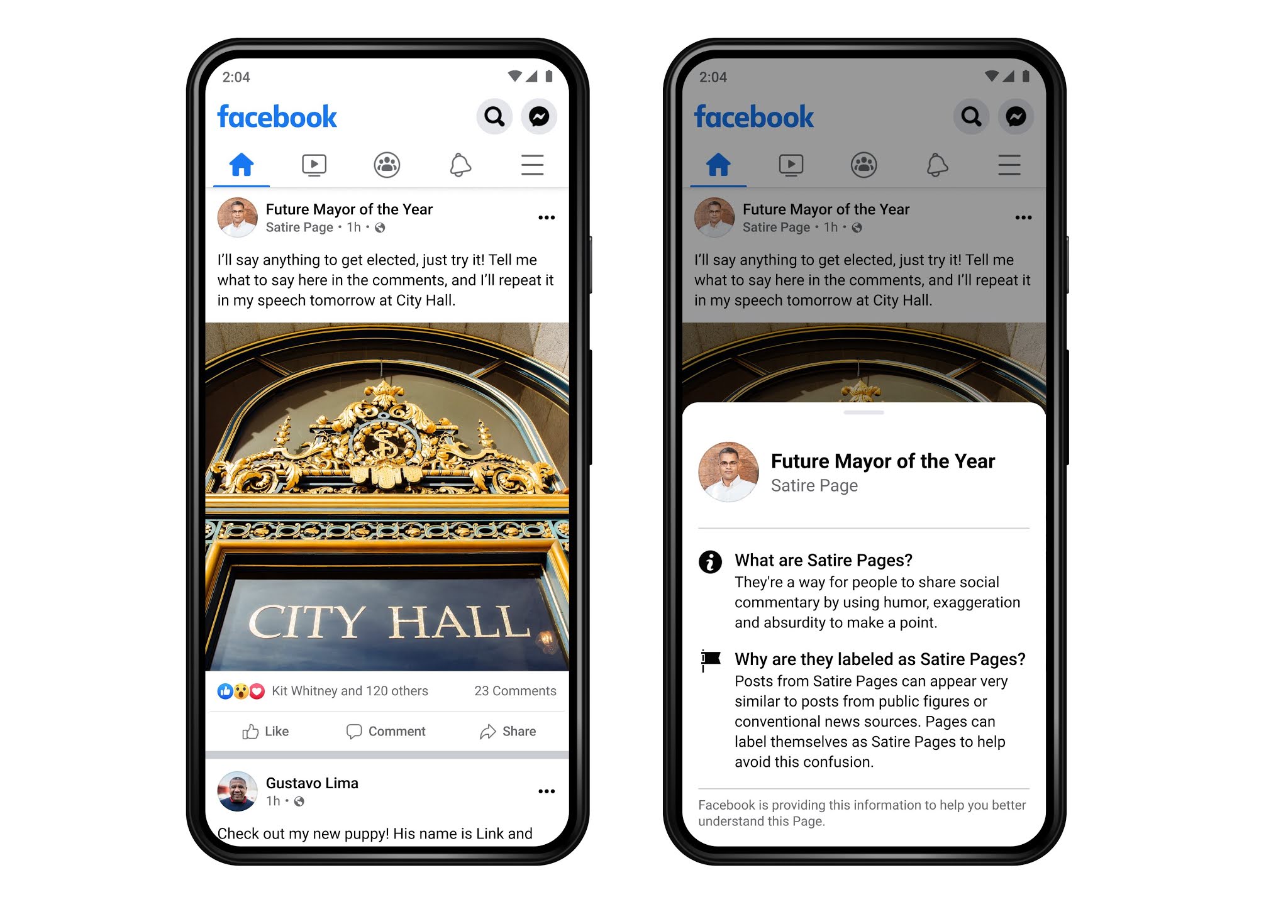 In the right-hand image shared above: "What are satire pages? Humor is a way for people to share social commentary to make a point of exaggeration and absurdity. Why are they tagged as satire pages? Posts from satirical pages can look very similar to posts from public figures or traditional news sources. Pages can tag themselves as satirical pages to avoid this confusion."Expressions are included.
Facebook'ta If you browse, you may see a lot of people who don't understand that a particular post is for entertainment purposes. This new feature will help reduce this by telling people the correct context of the post.
There are many angry comments and hate on social media throughout the day. Company hopes this feature will reduce this factor to some extent.