On desktop processors market share Lost to AMD, Intel is looking to return to its old days. Rocket Lake-S processors days before its introduction, official prices also appeared. Many processors with their 10th generation counterparts same price tag owner. But, i7 and i9 processors Seems to be upsetting those who wait with their prices.
PCIe 4.0 support shipped with Intel Rocket Lake-S processors, LGA 1200 socket will be the last member.
Official prices of 11th generation Intel Core Rocket Lake-S processors revealed
AMD implemented in the first Ryzen processors low price policyIntel processors also affected. 10th generation Intel Core Comet Lake processors, compared to the past to lower price tags had. American manufacturer, VideocardzAccording to the special news of the new processors in many did not increase the price case. Especially middle and lower level processors waiting users will be delighted with the new prices. However, the same situation i7K and i9K processors does not apply to those waiting.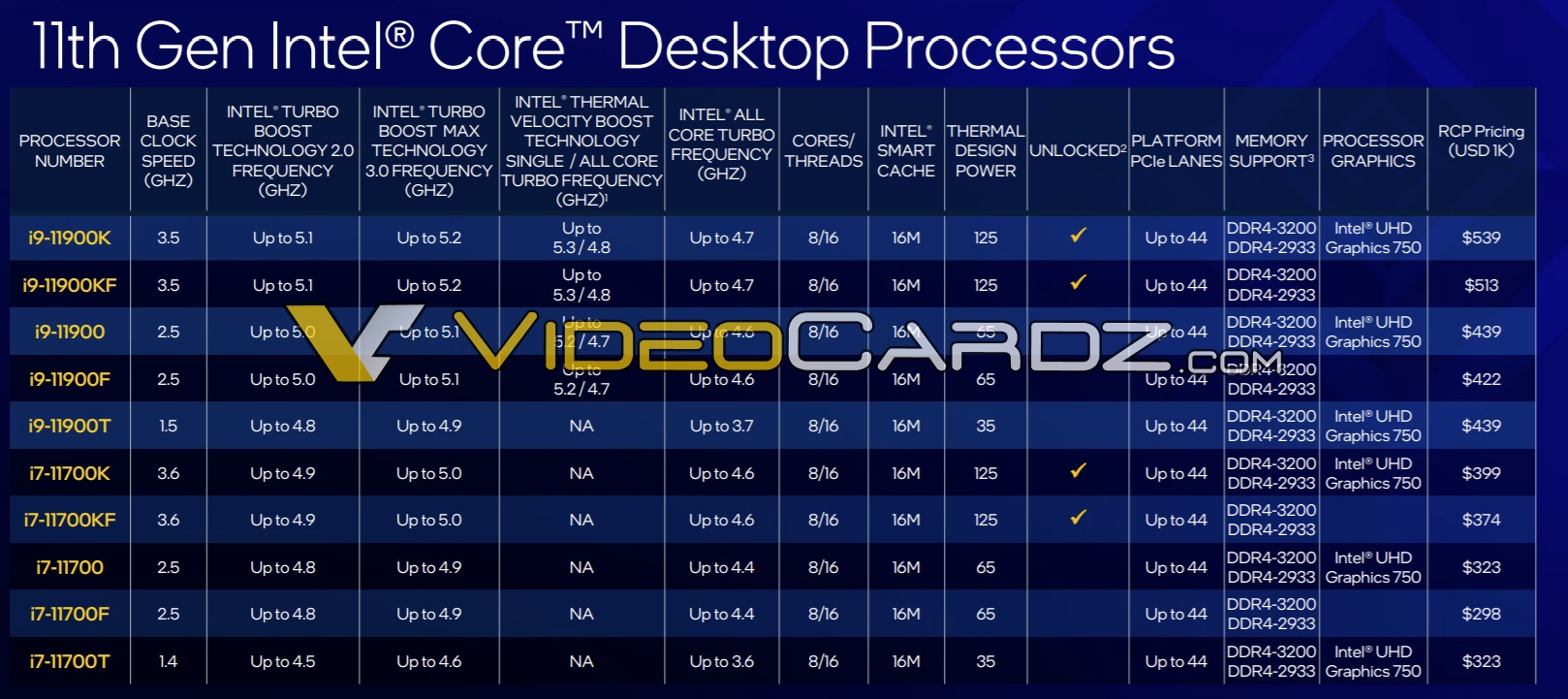 When we look at the i7K and i9K processors, that their prices have increased compared to their equivalents it's coming out. i9-10900K ve i9-10900KF processors, respectively From $ 488 and $ 472 was on sale. However, in the table above, i9-11900K ve i9-11900KF processors respectively It will be available for sale at $ 539 and $ 513 looks.
Although the prices of Rocket Lake-S processors are generally pleasing, it is not known why Intel has increased the price at the top level. i7-10700K ve i7-10700KF processors, respectively From $ 374 and $ 349 was on sale. i7-11700K ve i7-11700KF processors respectively From $ 399 and $ 374 will go on sale.

Fortunately price increase i7K and i9K processors only limited to. i5 and i3 processors with its equivalents to the same price tags owner. Many users at this point, the i5-11400F and i5-11600KF will prefer its processors.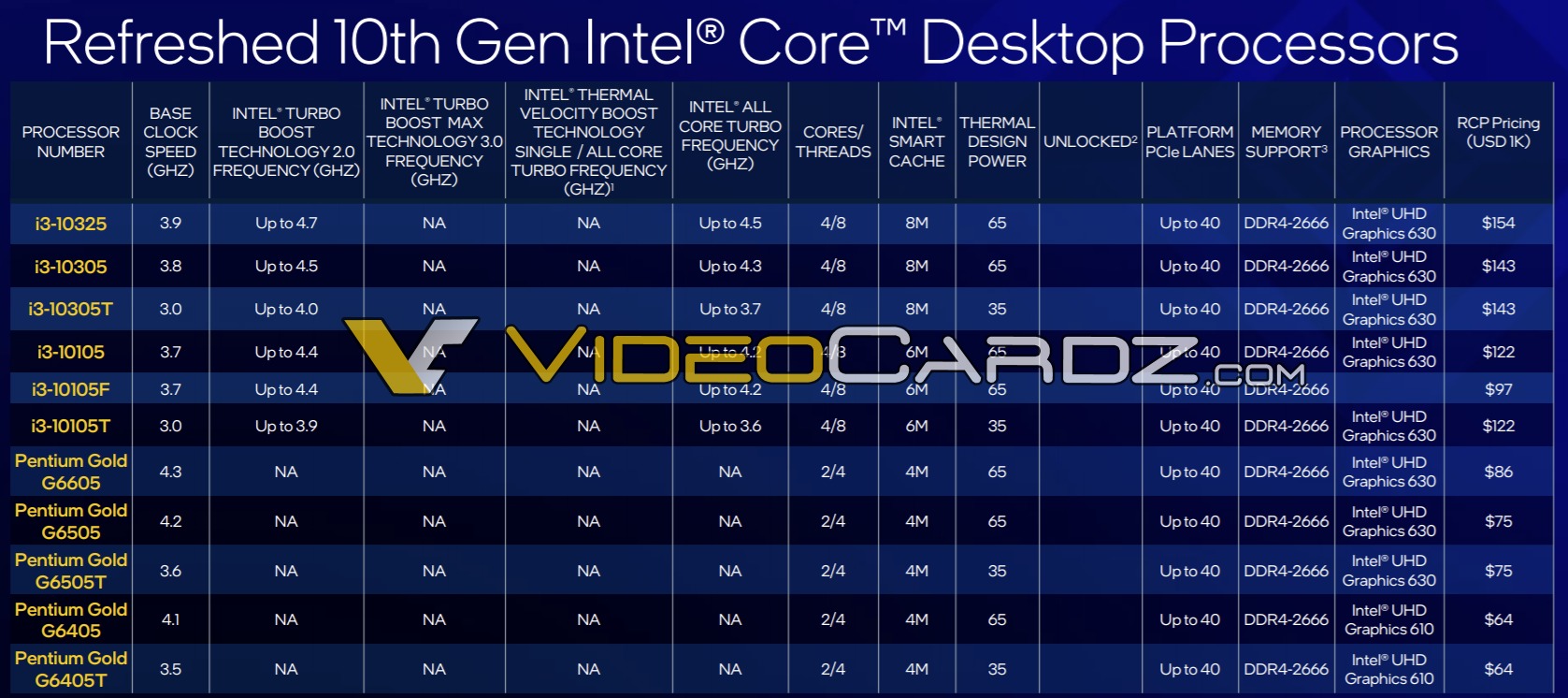 Intel compared to the past especially at the top It cannot compete with AMD. Already in multi-core the superior AMD, in a single core also passed Intel. While all this is happening, Intel's Core reduction in i9 series users reacted. Now, at the top level price increasesCan cause the 11th generation to be stillborn.
What do you think about the prices of Intel Rocket Lake-S processors?