Online almost every home With the unqualified entry, we are now buying games digitally, not physically. The games we purchase from digital services are both easier to access and some costs are eliminated. One of the great service that provides this service in Turkey Origin, Turkish lira started to accept.
Origin started accepting Turkish Lira
Platform with the announcement made today by Turkey and Egypt after it was announced that the money be added to the unit. Before that, users Euro pricing was doing it over. The exchange rate, which can be very volatile, could confuse users. With the innovation coming, products in Origin as well as Steam and Epic Games In TL to show and sell.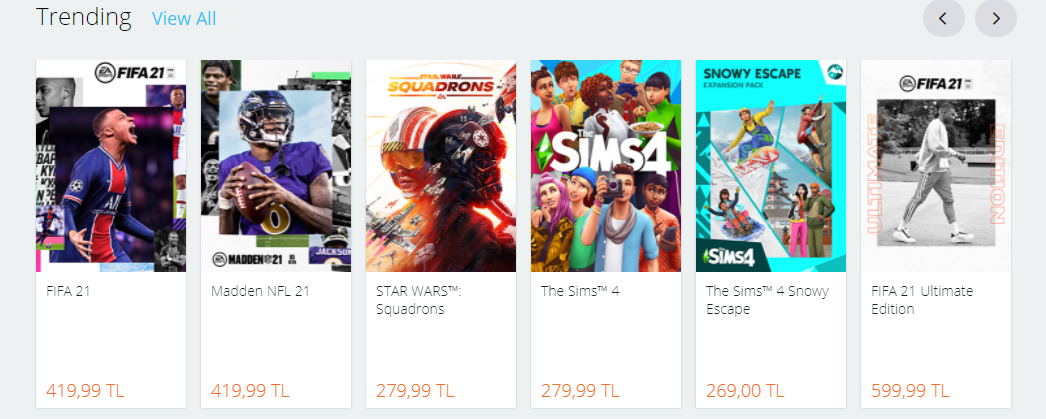 Prices arranged according to Turkish Lira with the prices on Steam exactly the same. We will be able to buy the games and EA Play services on the platform at the same prices. Some of the prices of Origin's famous games are as follows:
FIFA 21 and NFL 21 419.99 TL, The Sims 4, STAR WARS: Squadrons and STAR WARS Jedi: Fallen Order and 279.99 TL. These prices are exactly the same as those on Steam. In addition, the EA Play service is 5.80 TL in the first month and 29.00 TL in the following months.
Provides access to more games EA Play Pro service could only be purchased through Origin. The prices of the Pro plan are determined as 119.00 TL per month and 899.00 TL per year.
Despite this change, the language of the site remained English, Origin's Turkish language support as players, we expect it to bring.