Pegasus website, hacked by an unnamed hacker group. The attack, which is thought to have started in the evening, was also on the agenda in social media. The hacker group that made the attack, the illegal platform, on the other hand, has not linked itself to any group.
Pegasus website Flypgs was hacked! Here are the details
Users who entered the Pegasus website to buy tickets encountered a black screen and the message of the hackleyan group. Some users can still access the site. On the other hand, Ekşi Sözlük and Twitter users who could not access the site shared screenshots.
Hacker attack on flypgs.com site illegal platform performed a group called. Some users can still access the site. However, social media platforms such as Twitter and Ekşi Sözlük continue to be shared on the subject.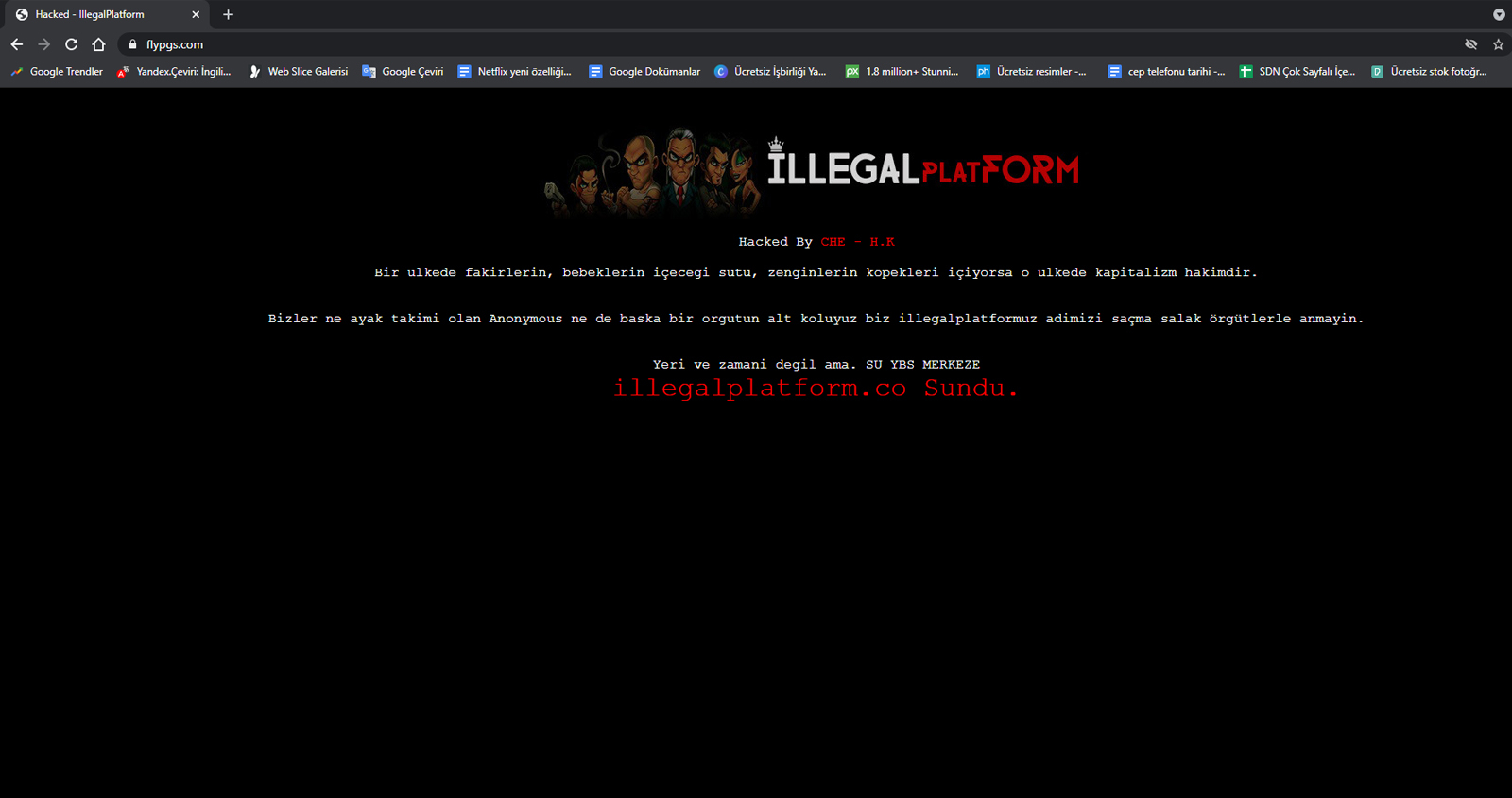 Leaving a message on the main page about not being mentioned with other organizations, the group drew attention with the emphasis on capitalists in its message.
Some users who entered the site also said that apart from the black screen and text, they played Turkish rap in the background. However, currently there is no music playing on the page. Pegasus if Flypgs.com Made to the site hack made a statement about it on Twitter.
Statement from Pegasus about the cyber attack
Pegasus announced in its statement that access problems were encountered with the attack on the systems of the company from which it received domain service. It turned out that the attack was not directed against company servers or data.
After the attack, some Instagram accounts claimed that the domain company was hacked behind the incident. The company's statement shows that the allegations are true.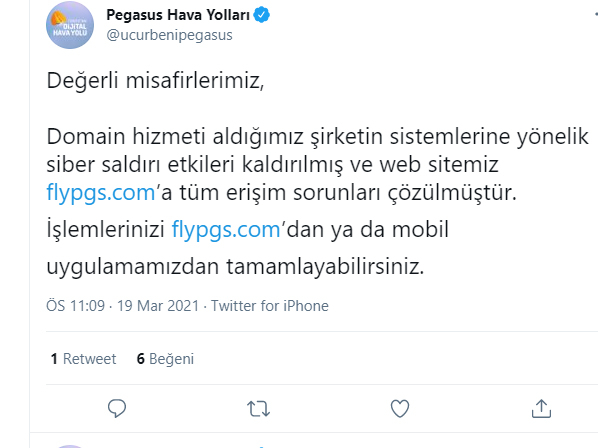 This statement is the result of the hacker attack on Flypgs.com domain hijacking It also strengthened the possibility of an attack. Accordingly, attackers carry out this attack by redirecting the website's domain address to another address.
Here on social media Pegasus hack Shares about: