Continuing production under the technology giant Xiaomi, Redmi's Note 10 series is coming to the market very soon. Information continues to come as the days approach for the phone, which will be introduced on March 4.
Finally, the price of the phone, which we saw only the box recently, has also emerged. The price of the phone, which is expected to have powerful features, is also quite surprising.
Redmi Note 10 could be the new flagship
The image leaked by Sistech Banana shows us the retail price of Redmi Note 10. According to the information on the box, it is expected to be 15,999 Rupees (1,600 TL) for its features with 6 GB of RAM and 64 GB of storage.
The actual selling price is expected to be between Rupees 14,000 (1,400 TL) and Rupees 15,000 (1,500 TL).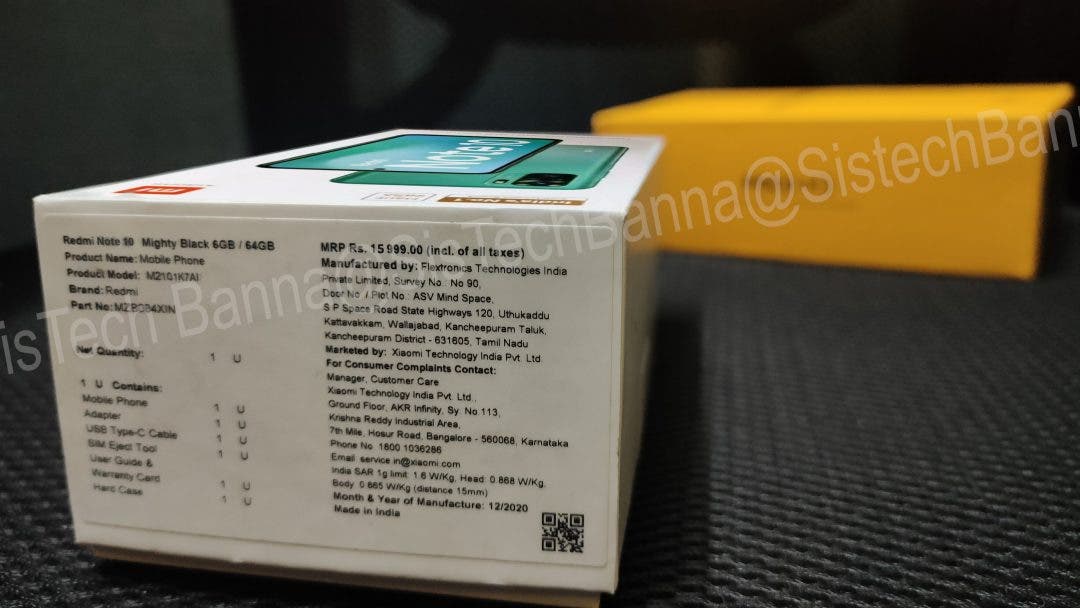 According to new leaks, it shows that a black version of the Redmi Note 10 called Mighty Black will also arrive. We will also see adapter, USB-Type C cable, SIM eject tool and also a hard case in the box.