Compared to its competitors, which has dominated the sector in recent years with its mirrorless cameras take cautious steps Sony has been on the offensive lately. Introduced about 3 weeks ago and 50.1 Megapixels This time after Sony Alpha 1, which has the sensor Sony FX3 features and price appeared with.
Although the design of the device brings to mind the Alpha (A) series, its video capabilities are closer to the FX6 and FX9 models of the FX series, which are home to cinema-focused cameras. Its compact size becomes an advantage in areas where conditions are difficult, especially documentary and aerial shooting.
Sony FX3 features: the more professional form of the A7S III
FX3 is quite similar to the a7S III with its structure and dimensions. But basically FX3 a cinema camera There are important differences that show that it is: Removal of the electronic viewfinder is one of them.
Cinematographers as opposed to electronic viewfinder or LCD screen to professional screens trust more. Also FX3 to active cooling i.e. a fan The distinctive differences are that it has an accessory in the form of a handle and offers a great advantage especially in sound. In addition, the FX3 has an LED that indicates whether video recording has started.
This LED light, which is placed just above the screen, seems unlikely to be the case for many people. avoid forgetting to start video recording aims.
Handle shaped accessory (bottom) to the device dual XLR / TRS ports allows you to add. In this way, which has a price tag of about 6000 dollars and much larger dimensions Same sound options as FX6 you have
– 10.2 Megapixel Full Frame sensor
– 4K video recording up to 120 FPS
– Auto focus with face recognition and Eye-AF
– UHD 4: 2: 2 10-bit internal recording
– S-Cinetone
– External RAW video recording with Atomos Ninja 5
– HD video recording up to 240 FPS
– Four channel sound recording
– Full size HDMI
– 5-axis in-body stabilization
Promising 15 stops of dynamic range, FX3 can shoot high-end videos in low light conditions. The fact that it can reach 120 FPS at 4K resolution paves the way for slow motion videos. In addition, the A7S III has recently been upgraded to the software. To the S-Cinetone color profile also have.
Considering the weight of 715 grams (16 grams more than the A7S IIIFX3, which is a very powerful solution, can record 10-bit 4: 2: 2 4K video internally and thanks to its full-size HDMI port, it can record 16-bit raw video like Atomos Ninja 5. to an external recording device can transfer.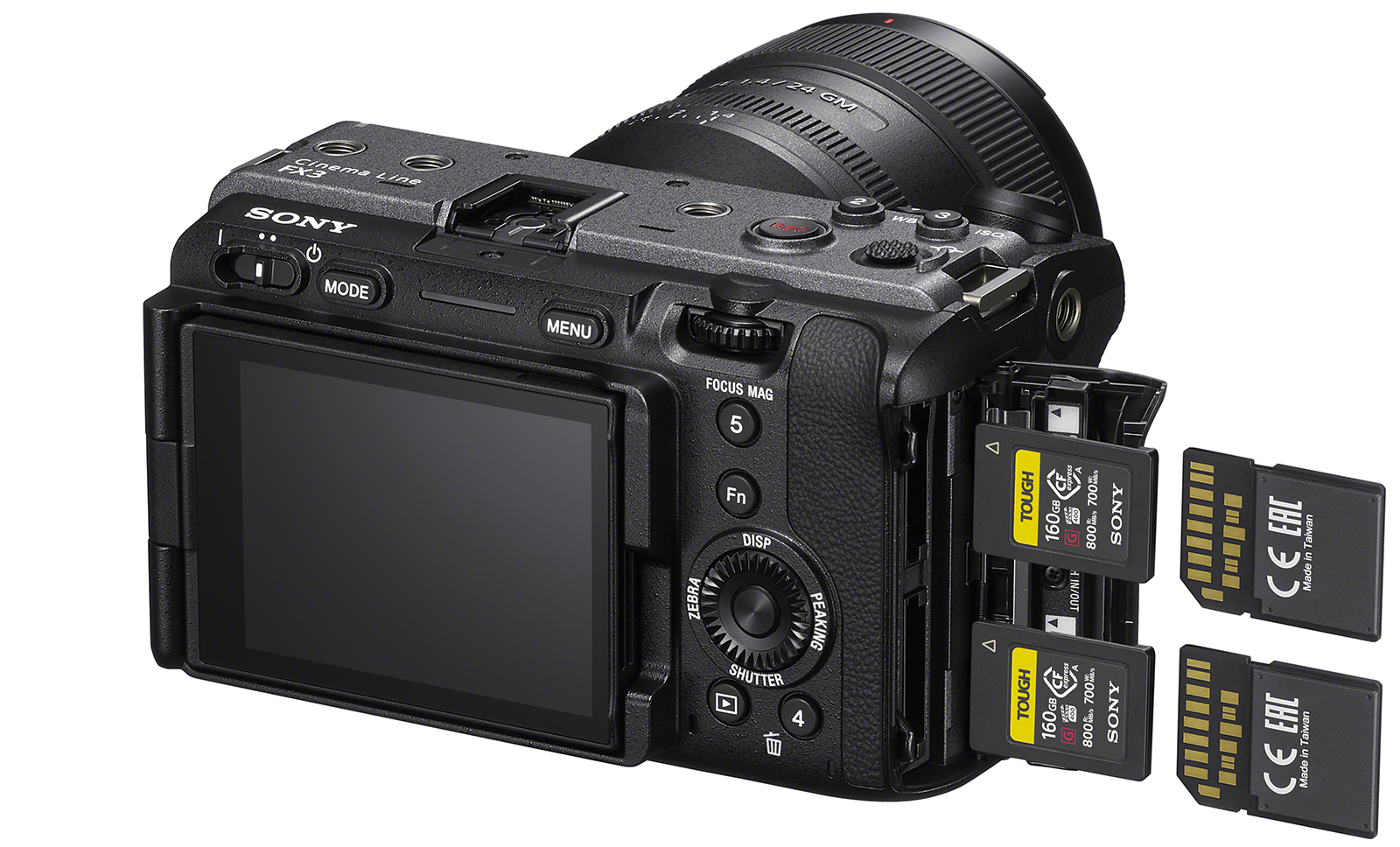 Why is there no 8K on such a camera? The answer to the question is quite simple: When high resolution and compact dimensions come together, heat comes out. FX3 with internal fans 4K 60 FPS video recording for 13 hours It is stated that it can realize.
This is quite impressive and enough time. Settled Lack of ND filters While it hurts the filmmakers, it has been officially announced that the FX3 is compatible with the Sony Airpeak Drone. In this way, it is possible to shoot aerial shots.
How much is the Sony FX3 price?
Sony FX3 price $ 3899 Yes, it is a bit expensive. However, considering its features, the word "expensive" can be ignored. We will see how it will affect the Sony A7S III.
What do you think of the Sony FX3? How did you find Sony's smallest and cheapest cinema camera to date? We are waiting your comments….