Since we purchased games physically before the 2010s, the license of the game did not concern us much. In recent years, the internet has been entering almost every home without quota. digital game services and we encountered more extensive physical game boxes. Now, the game world is aware of buying original games, and the fees we have to pay can be annoying in some cases. Giant company that includes Rockstar Games and 2K Games studios Take-Two game prices talked about.
Talked about Take-Two game prices
Standard for games until last year $ 60 pricing is slowly fading. Of the NBA 2K21 the price of the new generation consoles When it was announced that it would be $ 70, the players reacted. Later, the company explained that this pricing policy would not be valid in every game and sprinkled some water on the hearts.
Take-Two CEO'su Strauss Zelnick said at the meeting he attended about the game prices: Our main goal was to offer an extraordinary experience and plenty of replayability. In the US, the increase in game pricing was last in 2005-2006. That's why we think consumers are ready for this. We always want consumers to feel that we are offering much more than what is paid for. This also applies to recurring consumer spending. We're here to activate and engage consumers, and if we do, we'll keep making money.
Not only Take-Two, but also Activision, another giant game company, That you will rise to $ 70 had given the signals. So now game companies Which is 60 dollars standard price tag As 70 dollars We have to admit that it will update. Almost all digital game services operating in our country are priced in Turkish Lira. So how will this be reflected in us?
The effect of price increase on our country's prices
Let's interpret the effect of the upcoming $ 10 hike on the prices of our country with Call of Duty: Black Ops Cold War, which debuted with a price of 60 dollars. The price of the standard version of the game is 600TL, except for the ongoing discount. That price between the dollar price with Turkey tenfold difference there is. This gives us the standard price of games. Would be 700TL says.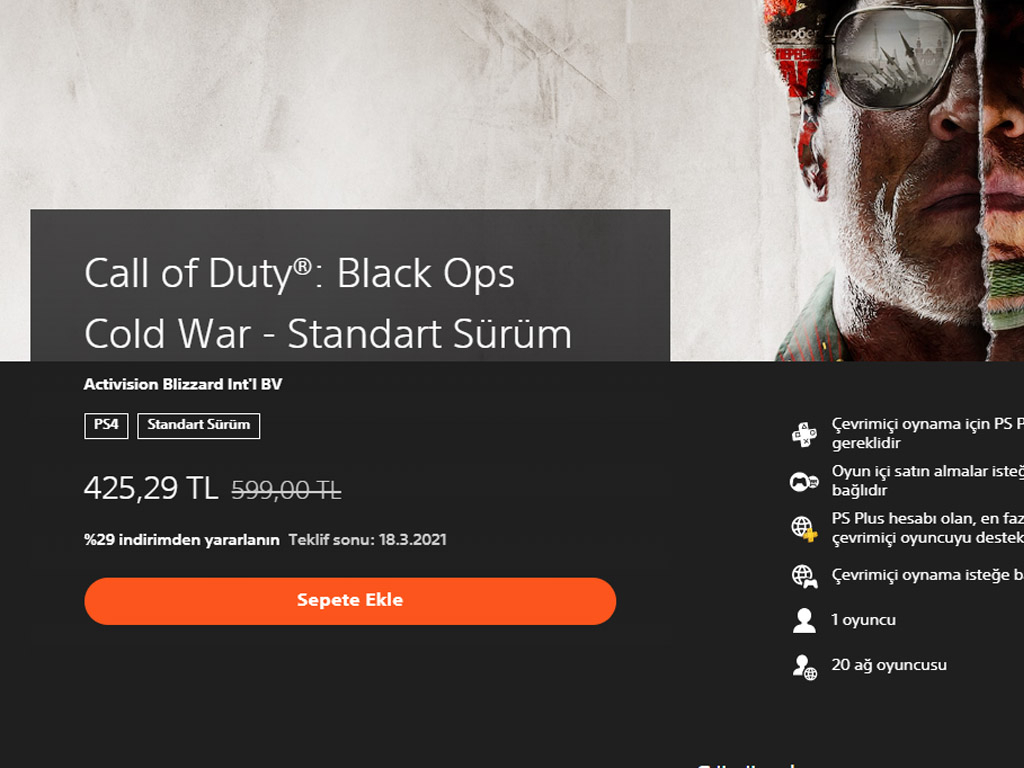 Of course, not all games cost the same, some are cheaper; some are more expensive. However, we must be prepared that the standard price is now 700 TL. If gaming companies want to win Turkish players, they should introduce local pricing or subscription-based gaming platforms.