Recently, various legal regulations have been put into effect by states on cryptocurrencies, which have been spoken by everyone from 7 to 70. The Central Bank of Turkey (CBT) under the new regulations, Prohibition of using crypto assets for payments since April 30 While it fell like a bomb on the agenda, the issue of enforcement continued to be discussed.
For those who do not know about the subject: On April 10, the first crypto money foreclosure was applied in our country. The execution decision issued by the Istanbul Enforcement Office, as well as the bank accounts of the person BTCTurk account also affected. The first name to announce this development Lawyer T. Kerem BilenA new statement came from.
Court found cryptocurrency foreclosure lawful
Appealing to the Enforcement Court for the blockage placed in the cryptocurrency account Of. T. Kerem Bilen announced that the decision had been announced a few hours ago.
Enforcement Court, the Central Bank's out of the qualification of intangible assets and decided that cryptocurrencies should be evaluated within the scope of commodities or securities.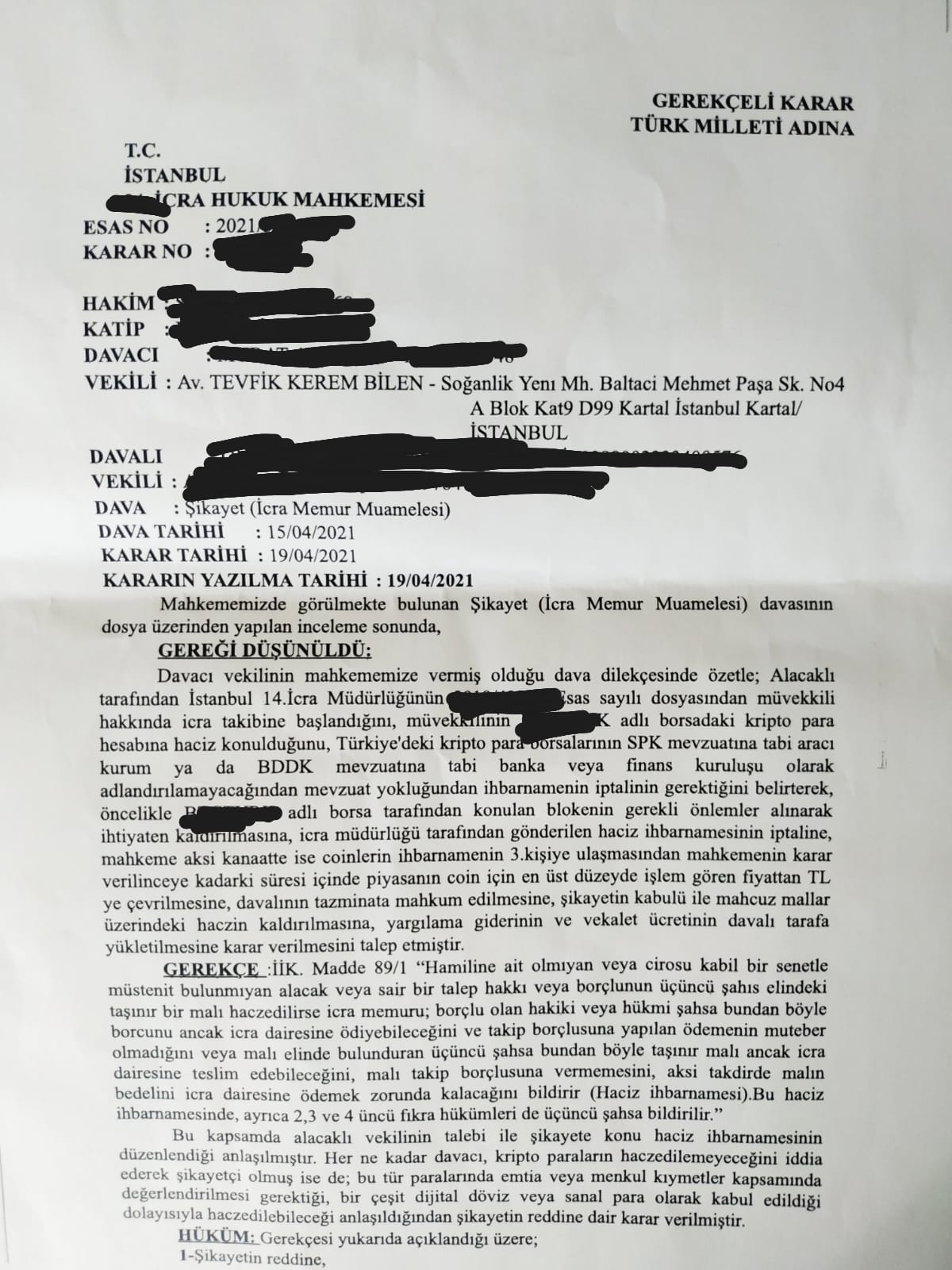 Thus, the judiciary made a description of crypto money for the first time and found the seizure of crypto coins in accordance with the law and the law. This decision sets a precedent.
With this decision, for the first time, the Turkish judiciary made a description of crypto money and found the seizure of crypto coins in accordance with the law and the law. This decision sets a precedent for now.

– Av. T. Kerem Bilen (@ krmbln1) April 19, 2021
What do you think about the implementation of crypto money foreclosure in our country? We are waiting your comments…