One of Turkey's first and largest technology stores Bimeksciting the financial crisis, emptied products from many of its stores and then closed them. One of the lawsuits filed against the company that fired hundreds of workers due to this situation was concluded.
Bankruptcy became official by court decision
As a result of the lawsuit concluded Istanbul Anatolia 3rd First Instance Commercial Courtdecided to go bankrupt for technology retailer Bimeks.
February 17received in and 12 AprilThe court decision announced in
The address of the bankrupt: Barbaros Mah. Sütçüyolu Cad. No: 62 Yenisahra / Atasehir / Istanbul
"The company, whose title and address is written above, registered in the registry number 270380/0 of the Istanbul Trade Registry Office, has been decided to be bankrupt from the file numbered 2019-469 of the Istanbul Anatolian 3rd First Instance Commercial Court as of 15:36 on 17.02.2021. İ.İ.K.166. In accordance with the Article, the state of affairs is communicated and announced. 12.04.2021 "
Bimeks from yesterday to today
Kadikoy in a small shop in 1989 Mühürdar began business activities in Turkey, with the title of the first technology retailer, Bimeks was founded by Akgiray family.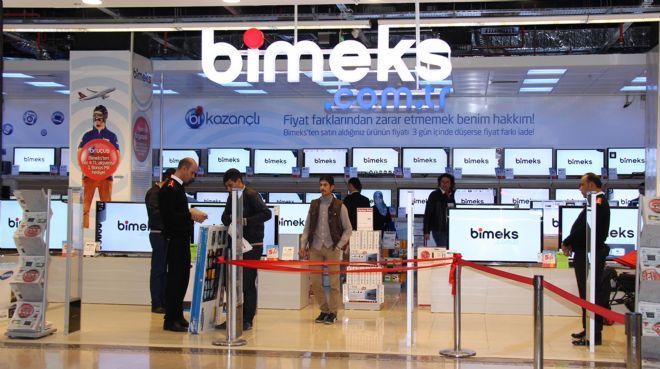 With the development of technology, the company started to sell products such as information technology, consumer electronics, white goods and small home appliances.
Also Bimeks, Borsa İstanbulIt doubled its success as the first technology retail company to be traded in Turkey.
Then, Bimeks grçekleş September 2013 brought a major purchase and Dixons Retail PLC owned Electro World Turkey has added to the site 100 percent of the shares.
In November 2013, Bimeks merged with Electro World. After this merger, Electro World stores were transferred to Bimeks in Turkey. Technology retailer then technology retail chain operating in Turkey in the French Darty'n bought one of the 28 stores in Turkey.
After successful years, things started to deteriorate for Bimeks since 2018, and the company, whose financial situation deteriorated, was removed from Borsa Istanbul in March 2019.