The Kurtlar Vadisi series, whose first episode was published on January 15, 2003, still continues to make its mark on the country's agenda.
After the death of Süleyman Çakır, the fans of the Valley of the Wolves declared his death in the newspaper. In addition, some fans of Kurtlar Vadisi came to the agenda by organizing a funeral for Çakır character.
Death anniversary event for Süleyman Çakır
8 Nisan 2004 Funeral ceremonies were held in absentia in some cities for Süleyman Çakır, who was killed in the episode published. The Valley of the Wolves, which was recorded as the first series of a funeral, and Süleyman Çakır's death is still on the agenda today.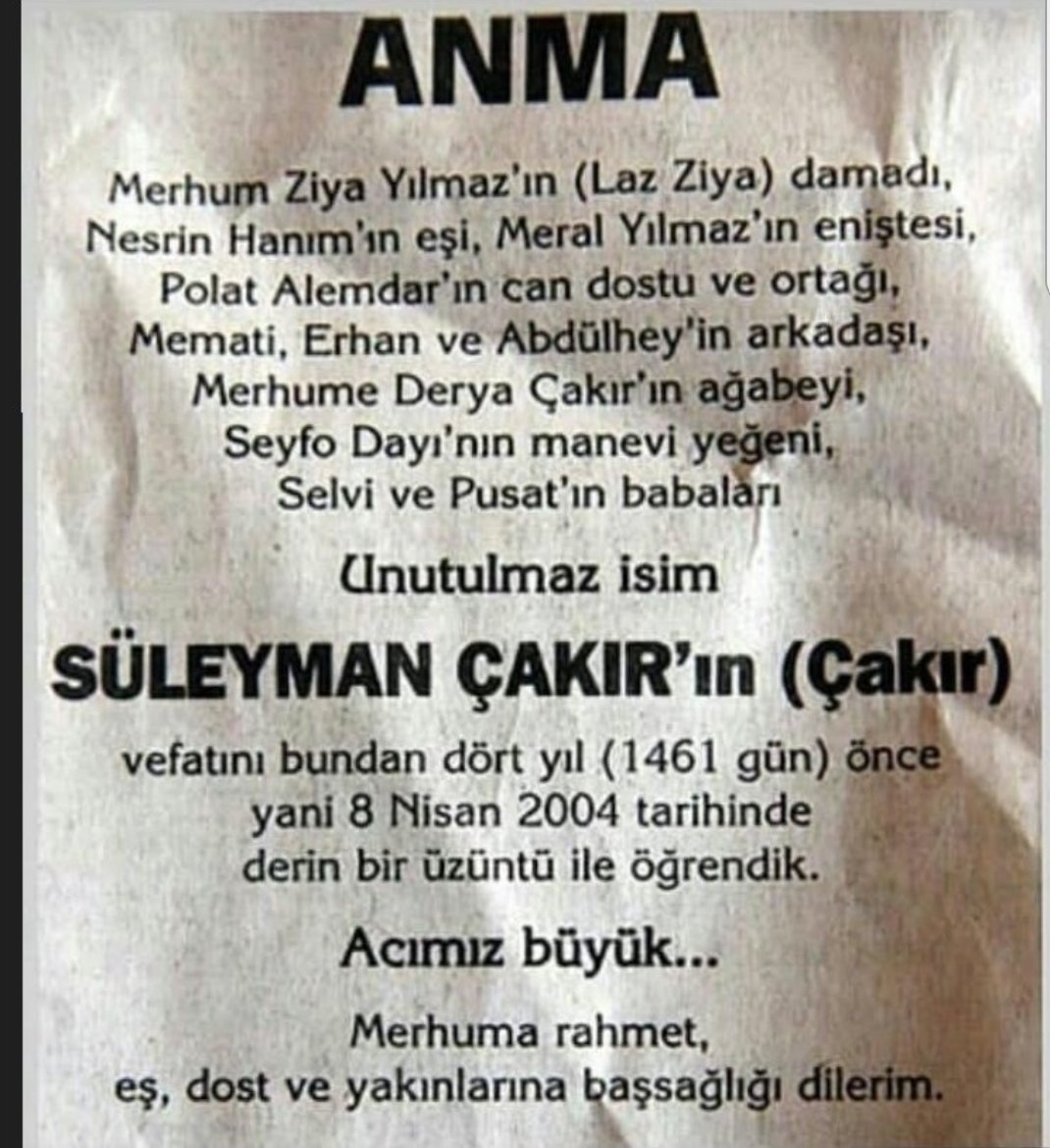 Shot in episode 43 and He died in episode 45 The character of Çakır, who was described, caused many people to be upset at that time.
This year, Valley of the Wolves fans, Community on the platform named Suleyman Cakir created the event for the death anniversary of his character.
"Deceased" on the event page Ziya Yılmaz's (Laz Ziya) son-in-law, wife of Nesrin Hanım, brother-in-law of Meral Yılmaz, Polat Alemdar's dear friend and partner, friend of Memati, Erhan and Abdülhey, elder brother of deceased Derya Çakır, spiritual nephew of Uncle Seyfo, fathers of Selvi Pusat, unforgettable name Suleyman Cakir's (Cakir) passed away from this 17 years ago (6209 days ago)so April 8, 2004 we learned in its history with deep sadness. Our pain is big. We extend our condolences to our spouses, friends and relatives. "Statements take place.
The event owners stated that a rose will be left as a comment on the relevant page in the event created, "Today, on the 17th Year of the Death of Süleyman Çakır, the Ambassador of Istanbul, at 22:24, the time of death, we leave roses in the following comment field. " said.
Oktay Kaynarca, He shared a video on the subject on his Instagram account. Stating that he is happy that Çakır character has not been forgotten despite the passage of 17 years, Kaynarca said, "Even though Süleyman Çakır came out of this place, I am not thinking whether this longing will end. "He used expressions.