Thodex emphasis in our country The main agenda item of the crypto money industry While it continued to be, there was another development that fell like a bomb on the agenda. Vebitcoin The crypto currency exchange named named " Crypto Money " also announced that it decided to close.
Citing the financial insufficiency as a reason, the stock market announced that there was much more intensity in the transactions than expected and they decided to stop the activities in order to fulfill the regulation and claims.
Vebitcoin.com: We decided to stop our activities!
There has already been a great unease. When we examine the platforms where users share their complaints, in recent days,I Cannot Withdraw Money From VebitcoinWe see a serious increase in the number of complaints titled ".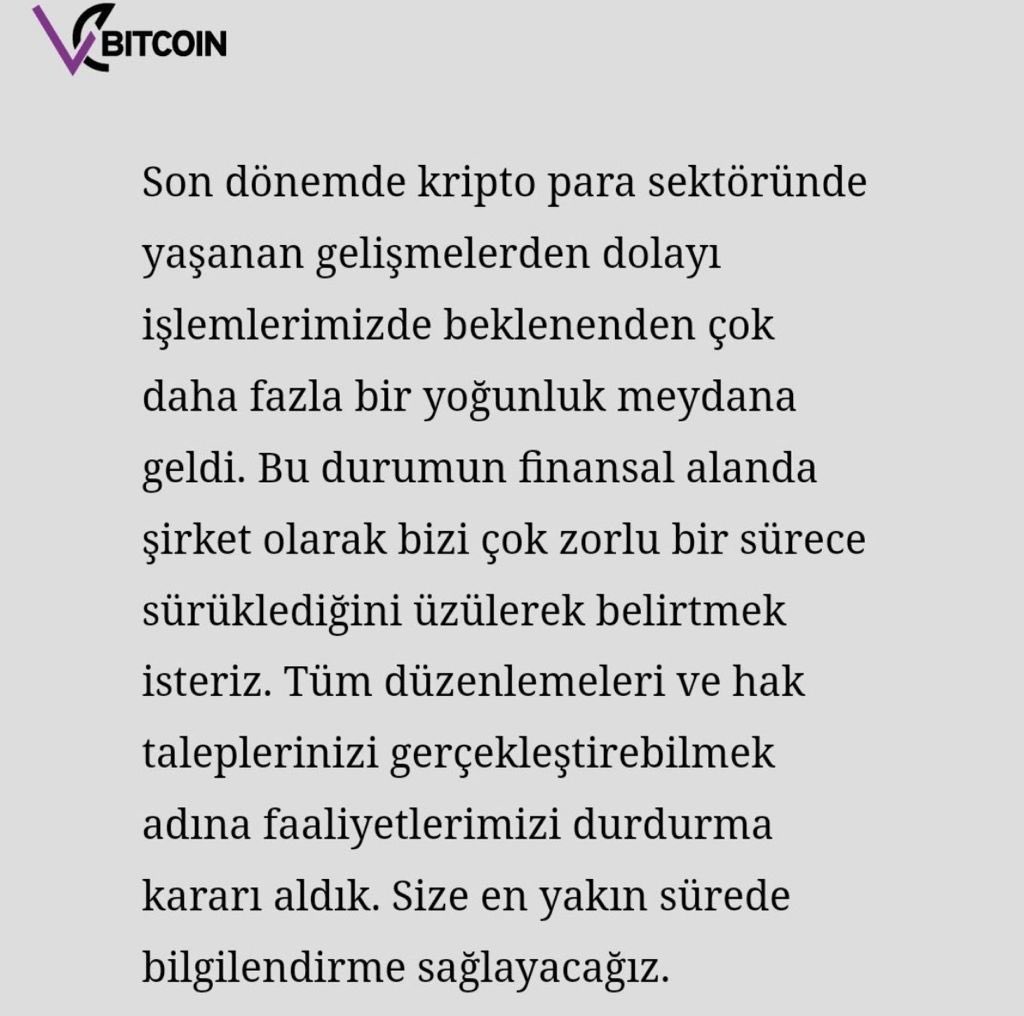 Right now no users are allowed to take action and users with money inside don't know what to do.
The statement on vebitcoin.com is as follows;
Due to the recent developments in the crypto money industry, our transactions have become much more intense than expected. We would like to state with regret that this situation has led us to a very difficult process in the financial field. We have decided to cease our activities in order to fulfill all regulations and claims. We will provide you with information as soon as possible.