Vodafone Turkey, investing close to 2 billion by 2020 and hung with £ 13.6 billion in service revenues. Turkey 25 billion over the last 15 years investing in companies, serving 23.4 million mobile and 1.2 million in total, including 24.6 million fixed broadband customers.
CEO of Vodafone Turkey Engin Aksoy "As a new generation telecom company, we go beyond just providing communication services and we are present in different business areas from finance to insurance. Our goal is, by 2025 Turkey's fastest growing digital services to companies" said.
In the period October-December 2020 3.6 billion TL service revenue in the Vodafone Group, the fastest growing operator Vodafone Turkey's total service revenues in 2020 To 13.6 billion TL reached. By the end of December 2020, the number of postpaid subscribers 1.1 million with an increase To 15.2 million Vodafone, 23.4 million car, 1.2 million total including fixed broadband 24.6 million serving the customer.
Focused on keeping everyone connected in the pandemic
Vodafone Turkey's 2020 performance and 2021 targets, which took over the CEO flag early February Engin Aksoy was shared at a meeting hosted. 2020 was a difficult year for the whole world just stating that Turkey is not CEO of Vodafone Turkey Engin Aksoy, he said: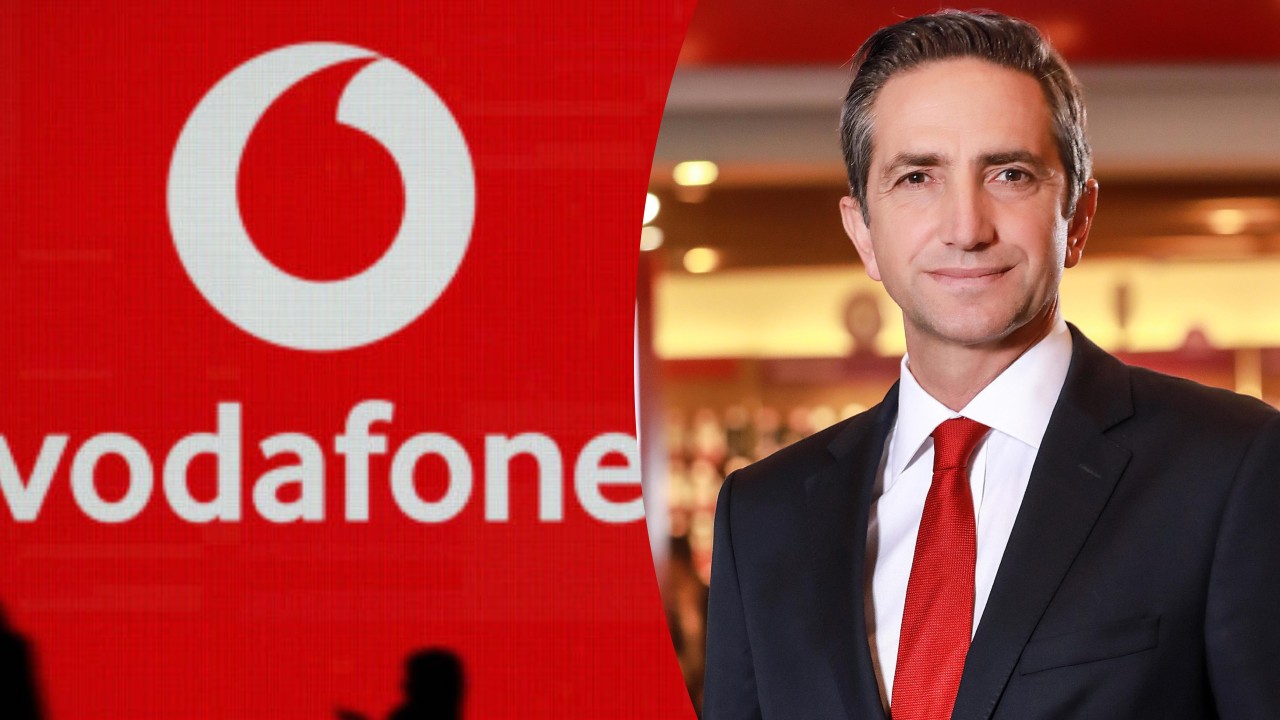 "As Vodafone, we have mobilized all our resources to reduce the effects of the pandemic on our lives and to ensure the continuity of communication. We gave it a good test and in this extraordinary period, we experienced the happiness of keeping all segments of the society from individuals to institutions in contact. In 2020, we had a good test operationally and financially. While our service revenues reached 13.6 billion TL, the number of active monthly customers using our digital channels increased by 22% to over 16.3 million. In 2020, despite the difficult conditions, we continued our investments and made a total investment of nearly 2 billion TL. Thus, Turkey has exceeded 25 billion total investment we made in the last 15 years the market. Both the steps we have taken towards digitalization and our financial performance are appreciated and exemplified by our Group. According to the data of the third quarter, we became the operator that grew the most in terms of service revenues within the Vodafone Group.
"We switched to a holding structure to expand our new business areas."
Expressing that as a new generation telecom company, they went beyond just providing communication services. Aksoy, continued as follows:
"We are taking steps towards becoming a digital marketplace, financial and insurance services provider by using the power of digitalization. We have come a long way in this direction so far. We switched to a holding structure in order to increase our digitalization performance and support the growth of our new business areas.
Vodafone Holding A.Ş. consists of 10 companies under 4 main verticals. Below our 'Telekom' vertical are Vodafone Telekom and Vodafone Net. We added Vodafone Tower Services to these two flagships this year. Below the 'Services' vertical, we have Vodafone Dağıtım, Vodafone Bilgi and Vodafone Teknoloji companies. Below the 'Finance and Insurance' vertical, we have Vodafone E-Para and Vodafone Insurance companies. Under the 'TV and Media' vertical, we have Vodafone TV and Vodafone Media companies. Our goal is to further grow these companies by maintaining our focus on digital services. "
"We are carrying out our global experience 5g to Turkey"
Noting that 99% of their total investments are made up of technology investments Aksoy, noted the following:
"We have an important place in the technology map of our country. With more than 23.4 thousand 4.5G communication points in 81 provinces, we continue to be the operator with the largest coverage in 4.5G. We provide 4.5G service in almost all of our base stations.
We continue to develop our infrastructure with new generation technologies. We are the first and most widespread operator to use Smart SON smart grid technology based on Artificial Intelligence in its network. Thanks to this technology, we achieved a 35% improvement in quality in our 4.5G network in the last measurements we made. We are the operator with the highest number of live ULAK base stations in operation in our country, with more than 250 ULAK domestic base stations.
Our Group, which plays a critical role in the development of 5G technology worldwide, has commissioned 5G networks in more than 10 European countries. 5G moving our global experience in the area of ​​Turkey, we are preparing to live the best digital experience to our customers. "
"We continue to be technology partners of businesses"
Stating that they are preparing businesses for new generation technologies under the roof of Vodafone Business Aksoy, he spoke as follows:
"With our end-to-end solutions covering Internet of Things, Big Data, Artificial Intelligence and Cloud technologies, we continue to work as a technology partner for 1.2 million corporate customers. We started with the cooperation of TOBB 'Digital Transformation Movement "under Turkey's digital score the last 3 years we increased from 53 to 71. At ITU Vodafone Future Lab, we create solutions for our corporate customers by using new generation technologies with our 30 business partners, almost all of which are local.
We will soon launch the Virtual Future Lab and we will be able to spread our solutions to companies of all sizes, including SMEs. The business volume we created for the ecosystem with solutions such as Red Kontrol, Cloud Switchboard and Cyber ​​Security Operations Center that we developed with our local solution partners was approximately 100 million TL. We are currently working with 700 active suppliers and dealers. We continue to expand our domestic technology ecosystem day by day. "
"Vodafone with me, Turkey is among the most actively used applications"
Emphasizing that they focus on digitalization in all channels Aksoy, He made the following explanations:
"Vodafone that our customers use to my side every 35 hours, in one of Turkey's most actively used application position. In 2020, the number of individual users of our application exceeded 22 million and the monthly visit traffic exceeded 300 million. We started to offer many new services via Vodafone Yanim. We became the first operator to offer marketplace service to its customers with Vodafone Yanimate, Opportunities World, where more than 400 opportunity campaigns of more than 100 brands took place. The monthly number of users of our platform, where more than 200 thousand transactions are carried out per month, reached 9 million. We became the first company in the telecom sector to embrace online supermarket shopping with the supermarket service we offer in cooperation with istegelsin and aim to reach 100 thousand grocery shopping per month. We want to transform our supermarket service, which is also a first in the Vodafone Group, into a 'digital shopping center'. our digital service, we take our place in the redefinition of Turkey's e-commerce world-changing rules. "
"We care about social transformation"
Underlining that they attach importance to being a "purpose-oriented company" all over the world Aksoy, noted the following:
"Being a new generation telecom company is possible not only with our own transformation but also with the transformation of our entire ecosystem. As a company that touches every segment of the society with its products and services, we have an important role in social transformation.
As a purpose-oriented company, we will touch the lives of 1 billion people by 2025 and halve our environmental impact from our operations. We continue our work with the aim of creating a digital society that supports socioeconomic development, embraces everyone and takes care of the world's resources by using technology, which is our main field of business. In this context, Turkey've touched Vodafone Foundation's total of 4.3 million people over the last 14 years under the umbrella of social life and have made investments of $ 47 million.
Our group has committed to reduce total global carbon emissions to 'net zero' by 2040. We also all of our electricity in Turkey until the end of this year we aim to supply from renewable sources. We have installed solar energy systems with a total investment of over 5 million TL in our technology centers in Adana in 2019 and in Istanbul at the end of 2020. We aim to continue our renewable energy investments in the next 2 years with our technology centers in İzmir, Tuzla and Diyarbakır. "
"We will provide free consultancy to SMEs"
Emphasizing that tradesmen and SMEs have an important share in the social transformation Aksoy, he spoke as follows:
"Lifeblood of craftsmen and SMEs of Turkey's economy, accounts for 99.9% of total business. We consider preparing these businesses for the digital world of the future as part of our goal-oriented stance. We are preparing to implement a major support project for tradesmen and SMEs. Digital Marketing Consultancy will be offered free of charge to all tradesmen and SMEs who want to benefit from our support package. We believe that SMEs will regain their lost customers and income potential through digital marketing during the pandemic period. Our goal is to contribute to their digital transformation and benefit the economy by offering our digital solutions free of charge to tradesmen and SMEs in this difficult period. "
"Fiber is the key to social transformation"
Stating that a widespread fiber network is needed to realize its goals as both a new generation telecom company and a purpose-oriented company. Aksoy, gave the following messages:
"In order to realize the social transformation in our hearts, fiber infrastructure must become widespread. Fiber propagation is also a vital issue for the transition to 5G. The 10% increase in fiber infrastructure length triggers a 1% increase in gross domestic product.
Even if the fiber length growth rate in the country is 50%, we calculate that this investment-driven GDP growth will be 44 billion dollars in 2023. As an industry, we must achieve fiber deployment as soon as possible. We think fiber household coverage should increase to over 20 million households. Today, an investment of 5 billion dollars is required to cover an additional 15 million households. At this point, it is important to regulate access to existing fiber infrastructure and to realize new investments through common infrastructure. Thus, we can achieve cost savings that enable larger investments. "
"We will grow with digital services"
Stating that they determined their new road maps all over the world as "turning into a new generation telecom company" Aksoy, He explained his future plans as follows:
"In this regard, 2025." Turkey's fastest growing digital services company, 'We aim to be. In order to achieve this goal, we created a growth plan consisting of 'Connectivity, Vodafone Yanim and Vodafone Business' elements.
We will continue to improve our infrastructure with the latest technologies and provide our customers with the best digital experience. We will continue our investments to make Vodafone Yanim a 'super application' that is entered and transacted, used and live every day. With our Vodafone Business brand, we plan to grow exponentially for the next 5 years with our investments in Data Center, Cloud Solutions, Cyber ​​Security, Customized Mobile Network and IoT. As we realize our growth targets, our main focus will continue to be 'creating happy stakeholders'. "
"We want to make Turkey a center of excellence"
Stating that the export of experience will also be a priority issue for the company Aksoy, "Our goal is to position Turkey as a center of excellence. We will continue to share our successful practices such as Supermarket and TOBi with other countries. Another priority is to be a future-ready organization. Especially with our Reskilling and Upskilling academies, we will continue to strengthen our employees in their current roles and prepare them for new roles. In the post-pandemic period, we decided to switch to a hybrid working model. With this model, we will create a flexible structure where it will be possible to work both remotely and from the office. " said.